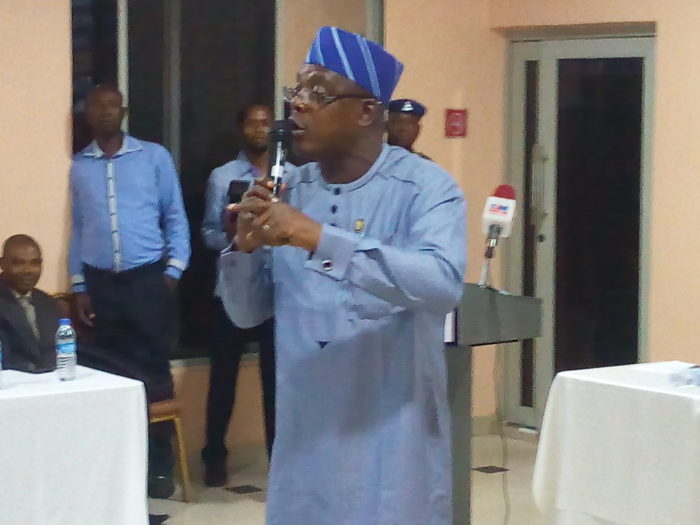 Lagos State Governor, Akinwunmi Ambode and the Vice Chancellor, University of Lagos, Prof. Oluwatoyin Ogundipe have said that Lagos will not be able to attain the Smart City status without frequent retraining of manpower to drive the process.
The duo spoke at a two-day training in Ikeja, Lagos, Southwest Nigeria for civil servants.
Speaking, Ambode, who was represented by the Commissioner for Establishments, Training and Pensions, Dr. Benson Oke, said there was need to equip civil servants with the needed skills to catapult the state to a Smart City.
He said for that to happen, red tapism must be eradicated in the civil service so that innovative and smart ideas would be allowed to drive the system.
The governor stated that public servants must be well equipped to cope with best practice internationally and must be well informed and knowledgeable in latest happening in technology.
However, Ambode stressed that a critical examination would reveal how civil servants could creatively utilize data to generate ideas and communicate government actions and performances in order to ensure positive perception of government by the citizens, while challenging the civil servants to come up with data-backed and data-inspired ideas that would rival that of France and Moscow.
He charged civil servants to innovate to make government services more customer-centric, as well as actively soliciting citizens' input to improve public services.
"The Lagos State Civil Service must also become even more savvy in its hiring processes and decisions. Indeed, many people enter public service because they have a deep desire to make their community a better place. However, desire and skill do not necessarily go hand-in-hand. The decision makers can set their agencies or organisations up for success from the very beginning by hiring the right people for the right jobs at the right time," he said.
Speaking, UNILAG VC, Ogundipe said training and retraining of civil servants would help to drive the Smart City status of Nigeria, saying there was the need for civil servants to be proactive in moving the state forward to the next level.