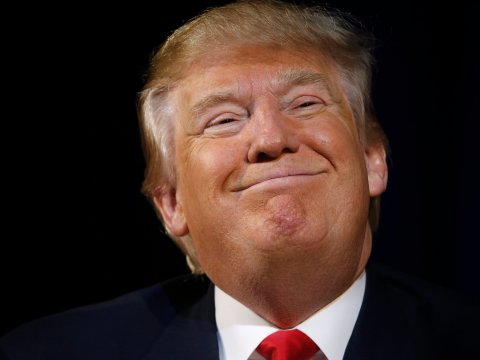 U.S. President Donald Trump has departed the G7 summit in Canada en route to Singapore for the anticipated historic summit with North Korea's leader Kim Jong-Un on June 12.
Trump said while leaving Canada that he was going on a mission of peace for the world.
He said: "I will be on a mission of peace and will carry in my heart the hearts of millions of people, all over the world.
'We really think North Korea will be a tremendous place in a very short period of time and we appreciate everything that's going on.
'We appreciate working together with North Korea. So far, so good. We're going to have to see what happens. I very much look forward to it,' he said.
Trump also said he would know "within the first minute" by his "touch" and "feel" if Kim is serious about denuclearisation.
"I think within the first minute, I'll know. I just, my touch, my feel, that's what, that's what I do. How long will it take to figure out whether or not they're serious?
"I said, maybe in the first minute. You know the way they say that, you know if you're going to like somebody in the first five seconds? You ever hear that one?
"Well I think that very quickly I'll know whether or not something good is going to happen. I also think I'll know whether or not it will happen fast.
"May not. But I think I'll know pretty quickly whether or not, in my opinion, something positive will happen," he said.
Trump said he was not concerned about critics' suggestions that giving Kim a meeting is a win for North Korea.
"No, no, no, no, that's only the fake news says that. Look, we just got three hostages back. We paid nothing. They came back, they're happily ensconced in their homes with their families, they're the happiest people in the world right now."
The U.S. leader described the summit as a "one-time shot" for Kim, adding he expects the conversation with North Korea to last for more than just one meeting