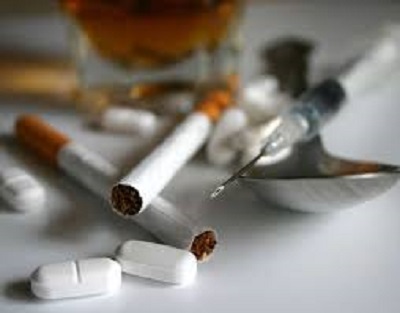 The Cross River Government has advised students to abstain from illicit drugs such as cocaine, heroin and marijuana to avoid untimely deaths and other adverse health implications.
The State Commissioner for Health, Dr Inyang Asibong, gave the advice during a sensitisation campaign at Pinn Margret Secondary School on Wednesday in Calabar.
She said the state government has commenced the sensitisation of secondary school students across the state on the dangers of drug abuse.
The commissioner said the enlightenment was in collaboration with the National Drug Law Enforcement Agency (NDLEA).
Asibong said that such drugs were capable of truncating their future, hence the need for the students to take their academic work seriously.
She advised the students to desist from peer groups that add no meaning to their academic pursuit and moral growth.
"I am very happy to address a large number of you today on the dangers of illicit drugs on your health and future.
"As part of our effort to curb the menace of drug abuse, the state government had inaugurated the State Drug Abuse Control Committee and the Health Emergency Response Team.
"My gospel here is to advise all of you to abstain from drug abuse if you have ever indulged in any.
"The illicit taking of drug at your age can truncate your beautiful future.
"I want to encourage you to hold firm to your academic activities and to shun any peer group that tries to lure you into taking hard drugs,'' she said.
Dr Betta Edu, the Director-General, Cross River Primary Health Care Agency, also enjoined the students to stay away from abusive substances and focus on contributing to the growth and development of their communities, state and Nigeria in general.
The NDLEA Superintendent on Narcotics, Mrs Augusta Igbokwe, also advised the students to shun the intake of un-prescribed drugs like codeine and tramadol.
Igbokwe told the students that the intake of cigarette, cannabis and other hard drugs will affect their health system negatively, adding that NDLEA frowns at the sellers and consumers of such drugs.
The principal of the school, Mrs Tina Effiok, thanked the state Ministry of Health and NDLEA for the enlightenment programme.
Effiok said that the awareness have given them the directives on how to patronise certified pharmacies and drug stores for prescribed drugs.
She expressed concern over the rising cases of drug abuse among secondary school students, adding that some students had missed their examinations due to the intake of hard drugs.