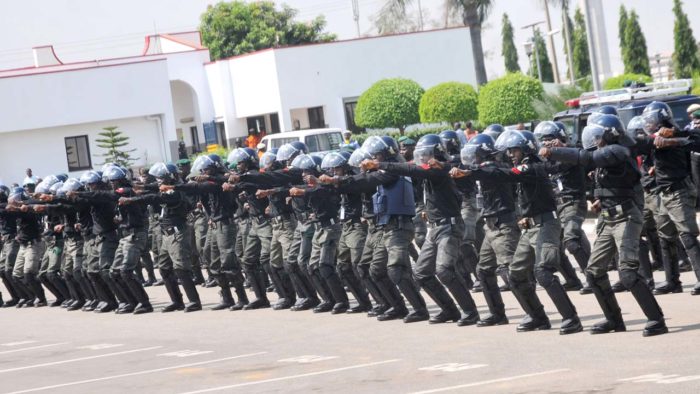 The Police Command in Borno said on Wednesday, that it had deployed about 5,000 policemen to ensure adequate security in the state during the Eid-El-Fitr celebration.
The state's Commissioner of Police Mr Damian Chukwu, disclosed this while speaking at a news conference at the command's headquarters in Maiduguri.
Chukwu said the personnel were drawn from the Explosive Ordinance Device (EOD) unit, the police intelligence unit among others, adding that conventional policemen would also be deployed in worship centres and places of social gathering during the celebration.
He said units of Federal Anti-Robbery Squad with armoured vehicles and sniffer dogs, would be stationed in the most strategic places to prevent crime and other social vices.
Chukwu cautioned residents to ensure that they observe their Eid prayer in one of the 16 designated worship centers approved by the government.
"This is to enable the police provide protection to everybody, instead of having people praying in isolation," he said.
He also warned youth against forming unnecessary crowd while welcoming politicians to avoid unnecessary stampede and terrorists' infiltration.
Chukwu said the show of force displayed by men of the command was to rekindle the confidence of the people that the police were equal to the task of providing absolute protection for their lives and properties.
Dr Muhammad Bulama, the state's Commissioner of Information had earlier announced a two days curfew and a ban on vehicular movement in Maiduguri and its environs starting from Friday, as part of measures to prevent attacks from suspected Boko Haram insurgents.