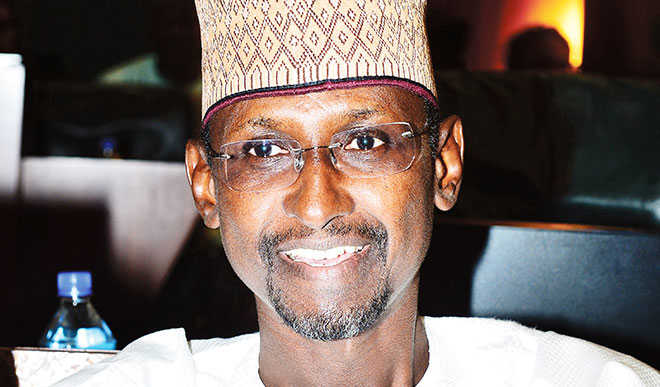 The Federal Capital Territory Administration (FCTA) has proposed a budget of N271.53 billion for the 2018 fiscal year.
The FCT Minister, Malam Muhammad Bello made this known at a budget session with the Senate Committee on the FCT in Abuja.
According to the minister, the figure shows an increase of N49.17 billion over the appropriation for 2017, which was put at N222.36 billion.
The minister gave a breakdown of the sectoral allocations, with capital expenditure receiving N154.23 billion which is 56.8 per cent of the total estimate.
He said that overhead costs will gulp N61 billion or 22.5 per cent and the personnel costs to gulp N56 billion or 20.68 per cent of the budget estimate.
Bello explained that the increase in the estimate was informed by the expected higher revenue generation by the FCT in addition to the take-off of the FCT Internal Revenue Service (IRS) and increase in fund allocation from the Federation Accounts.
The minister said that his administration intended to complete the ongoing infrastructure projects aimed at improving the living condition of the residents of the territory.
"Consequently, N70 billion has been earmarked for this purpose.
"In the same vein, N4.7 billion will go to ongoing critical new infrastructure projects, while N21.1 billion is proposed for ongoing as well as new infrastructure projects in satellite towns.
"The amount of N37.96 billion has been set aside for the Education Sector, while the Health Sector received a whopping N22.8 billion,'' he added.
"Resettlement and Compensation was allocated N8.9 billion and N20.5 billion was earmarked to the Transportation Sector.
"Of this amount, the Abuja Light Rail Project would gulp N12.3 billion. Environment, Water and Agricultural sectors put together have been allocated approximately N16.3 billion among others," he added.
Bello described it as "a balanced budget," saying it would draw its funds from the one per cent of the 52.68 per cent Statutory Allocation to the Federal Government.
The minister also explained that funding would come from other sources such as the Internally Generated Revenue (IGR), besides the sources contained in the Fiscal Framework of the Federal Government.
Also speaking, the Chairman, Senate Committee on FCT, Sen. Dino Melaye, expressed delight at the remarkable improvement recorded in the budget performance for 2017 put at 62 per cent.
He stressed the need to adhere to principles such as honesty, prudence and transparency in the management of government resources.
The chairman congratulated the FCT Administration for the successful take-off of the Abuja Rail Mass Transit.

Load more