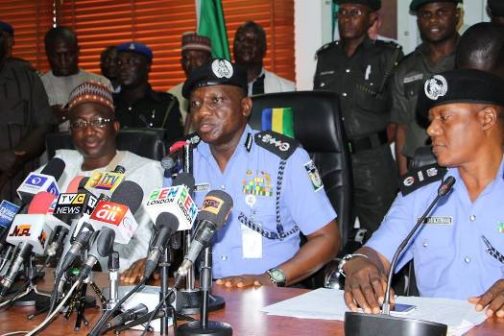 Okafor Ofiebor /Port Harcourt
The Inspector General of Police Anti-kidnapping Monitoring Unit in the early hours of Wednesday rescued one Sidney Onoh from the den of kidnappers at a swampy area of Nkpolu, Community of Obio-Akpor local government area of Rivers State.
Onoh said that he was abducted at the gate of his compound at Mercy land area in Rumuigbo Community of the same local government area.
The rescued victim who recounted his traumatic experience in the hands of his abductors in the office of the IGP anti-kidnapping monitoring at Aluu in Ikwerre local government area said the Kidnappers had earlier demanded for N20 million ransom.
According to Sidney Onoh:"We were in the process of negotiating the ransom downwards when the IGP squad stormed their hideout. They demanded for N20 million ransom and I told them I have never seen that kind of money in my life. And that even my company cannot pay that kind of money. And I told them that the highest amount my friends can raise for me is a million Naira and they said that amount is not near the amount of money they anticipate as ransom.
"Then I called my friend who agreed to add another N1 million making it N2 million. They said I should send in the money. But I didn't know how my colleagues contacted the Police. But my friends in their wisdom contacted the Police. And just like what we watch in the action movies, the Police were swift and stormed the hideout and they rescued me. There is nothing bad about the Nigeria Police that I will take. Nothing. I mean nothing. Before now I had bias against the Police but I can tell you that will never happen again."
Also speaking of the kidnap and rescue of the victim, the Commander of the IGP Anti-kidnapping Monitoring Unit, Bennett Igwe, Deputy Commissioner Of Police, DCP said: "The kidnappers abandoned abandoned their victim when my men moved in with a superior firepower that overwhelmed them."
The IGP anti-kidnapping monitoring unit had on August 8 paraded 12 suspects after ransacking criminal hideouts in Rivers State. No fewer than 12 suspects were arrested during the exercise.
The IGP team also invaded a hideout of suspected armed robbers in Aluu Community, Ikwerre Local Government Area, LGA, of the state and arrested seven suspects.
Police Intelligence Unit also arrested five armed robbery suspects following an attack on the property of the Niger Delta Basin Development Authority in Isiokpo in Ikwerre LGA of the state.