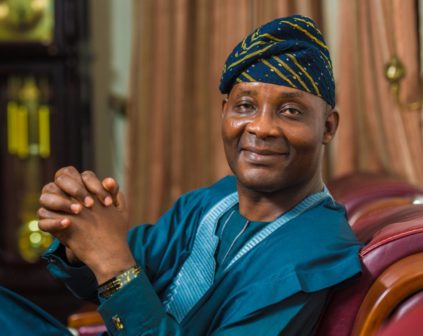 Former Ogun Commissioner for Information and Orientation, Mr Sina Kawonise, on Friday collected the Expression of Interest and Nomination Forms to contest for Ogun State governor on the platform of the Social Democratic Party (SDP) in the 2019 election.
Having paid the mandatory N5.15 million to obtain his own forms, Kawonise also paid for four women to contest for membership of the Ogun State House of Assembly.
"I paid the fees for the women because I found them to be meritorious women of substance who will greatly improve the quality of lawmaking in Ogun State. I made the gesture to assist them fulfill their dream of contributing to the development of our dear state", Kawonise said during the brief ceremony to hand out the nomination forms conducted by members of the state executive committee led by the Deputy Chairman, Mr Jinadu, in Abeokuta.
Kawonise, however, enjoined all political parties in the country to extend to Nigerian youths the same concession he granted the women to pay for only the Expression of Interest form, while getting the nomination form free.
His words: "If the political leadership of this country is actually sincere in their current refrain of not-too-young-to-rule, our younger compatriots, against whom the economic system is rigged, should be assisted to get to the position of rulership through the electoral system."
Kawonise admonished that his party, SDP, was a genuine progressive platform, to lead the way in granting concessions to the youths.