Lagos State Commissioner for Youth and Social Development, Agboola Dabiri has charged parents and guardians on the need to develop good parenting skills, saying this would save the world from many ills.
The Commissioner, who was represented by the Special Adviser on Social Development, Mrs. Joyce Onafowokan gave the charge on Monday at the 1-Day Town hall meeting on better parenting plus with Parents, Guardian, School administrators and Care Givers in Lagos State held at Adeyemi Bero Auditorium, Secretariat, Alausa Ikeja.
He said parenting was an important aspect of societal growth and development which had been taken for granted over the years, as it took more than just money and love in raising a child properly.
Dabiri added that most parents and guardians saw parenting as a natural occurrence and just lived by the day bringing the children up to the best of their knowledge and ability, thereby abusing and causing permanent emotional and damages on them.
"it is important to note that most forms of societal decadence begins from the values instilled in the children from home which is a primary function of parenting. There is no perfect parents and each child is unique in his or her own way but understanding who your child is would help in building them into an independent and emotional stable adult equipped with life skills to face real life challenges", the commissioner pointed out.
Dabiri disclosed that the ministry had just concluded a 3-Day workshop training on better parenting plus using the newly revised curriculum consisting of 20 modules and additional session on Early Childhood Development and Parenting Adolescent for 25 participants who would take the message back to their local governments and communities.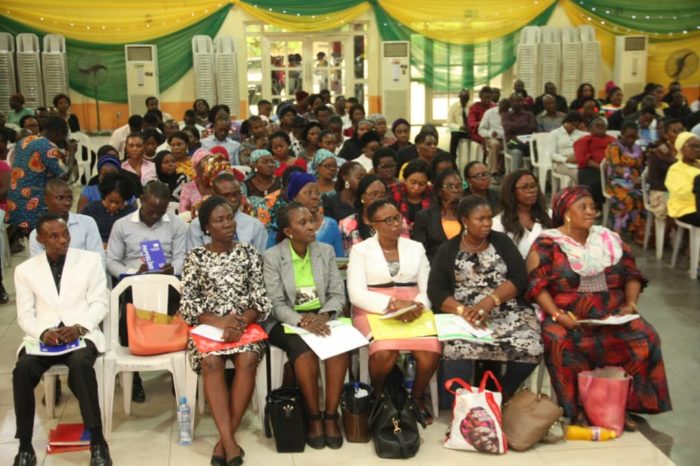 Earlier, the Permanent Secretary in the ministry, Mr. Hakeem Muri-Okunola said Better Parenting Plus was aimed at positive behavioral change towards parenting styles.
He added that performing parental roles did not have to do with only biological relationship but that anyone coming in contact with a child could parent as parenting was everybody's responsibility.
"It takes the whole community to raise a child and we should try as much as possible to be our brother's keeper, notice and do something when any child needs to be given extra care or protection", he noted.
Muri-Okunola urged the participants to pass the message learnt to families, friends, teachers and others in order to help attain a better parenting styles in the society.