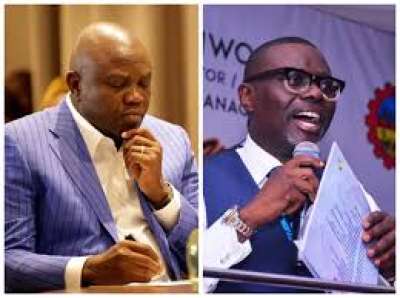 Governor Akinwunmi Ambode is still very much in the 2019 governorship race contrary to reports on social media that he has withdrawn to pave way for the emergence of Babajide Sanwo-Olu.
There have been reports on social media that the governor has stepped down from the 2019 gubernatorial race, but government source said the news iwas simply fake.
A top government source said the report was the handiwork of persons bent on heating up the polity in the State and creating unnecessary confusion and tension within the All Progressives Congress (APC).
The report, which the authors had claimed was signed by the Governor, suggested that he(Ambode) after due considerations and consultations, had decided to suspend his campaign for second term and also endorsed another aspirant, Babajide Sanwo-Olu to emerge as the candidate of the party.
A source closed to the seat of power confirmed that the report was nothing but a hoax.
The source who craved anonymity, said "it is not true, it is baseless, it is unfounded and the general public should disregard it.
"I mean, how can Ambode withdraw from a race that he is very much into and he is consulting widely? This defiles logic and it is a tragic reflection of what social media has turned journalism into where any Tom, Dick, and Harry can just wake up in the corners of his room in Iyana Ipaja, Amukoko, Ikorodu, Oshodi or anywhere and concoct lies and present same to the world as the truth."
According to our source, there was a need for leading lights in the journalism world to rise up to save the profession from charlatans.
"There is nothing like that and please tell the world that they should disregard it," the source stated.