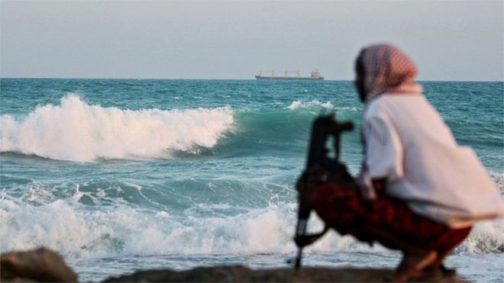 Pirates have kidnapped 12 crew members from a Swiss cargo vessel in Nigerian waters.
Massoel Shipping said its vessel, MV Glarus, was carrying wheat from Nigeria's capital to Port Harcourt when it was attacked on Saturday.
"The pirate gang boarded the Glarus by means of long ladders and cut the razor wire on deck," the firm told AFP.
The intruders struck 45 nautical miles from Bonny Island in the Niger Delta, taking 12 of the 19 crew hostage.
Geneva-based Massoel said the pirates had "destroyed much of the vessel's communications equipment".
The crew members' nationalities remain unknown, but the firm said their families are being closely informed of the situation.
Specialists are en route to ensure the hostages' "speedy and safe release", the shipping company said.
Switzerland's foreign ministry said Massoel had confirmed that none of those kidnapped were from the country itself, Reuters reports.
Kidnapping for ransom is common in Nigeria, with foreigners and high-profile Nigerians frequently targeted.
There has been a slight increase in hostage-takings off the coast of Nigeria, according to a 2017 report by the watchdog Oceans Beyond Piracy.
More people were held for longer, with the organisation warning of a "significant increase in the level of violence".