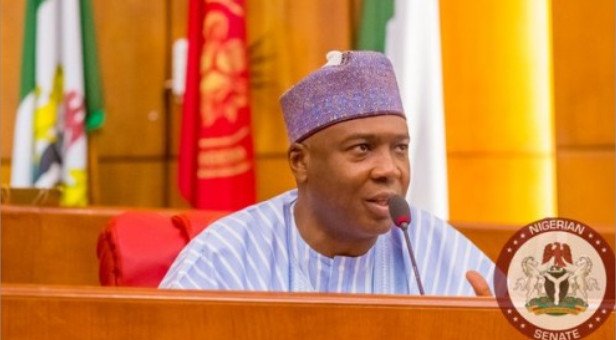 Alhaji Moshood Mustapha, a former Special Adviser on Inter-Parliamentary Affairs, Protocol and Special Duty to President of the Senate, Bukola Saraki, has declared his interest to run for the 2019 governorship election in Kwara on the platform of the All Progressives Congress (APC).
Mustapha, while addressing party members and his supporters in Ilorin on Tuesday pledged to run a government that would drive sustainable Economic Development, Inclusive Governance, Poverty Eradication and Wealth Creation (SIP).
The former federal lawmaker also promised to operate an all-inclusive government by connecting the government to the populace.
Mustapha, fondly called MM by political associates and admirers, urged the members of the party to support his candidacy and the re-election bid of President Muhammadu Buhari.
"The governor Kwara needs right now is someone who is well inclined to the politics of Kwara state; and being a one time Commissioner for Local Government and Chieftaincy Affairs, Special Adviser for Agriculture and Natural Resources and Federal House of Representatives member, I believe that I am suitably qualified to pilot the affairs of Kwara," he said.
While unveiling his manifesto, the aspirant said his vision was to run a Kwara that worked for all, irrespective of tribe, gender, religion and political affiliation.
Mustapha, who refused to defect to the People's Democratic Party (PDP) with Saraki, debunked rumours that he was a mole working for Saraki in APC.
"I want to use this opportunity to address the rumour of me being a mole in APC.
"When I first heard that allegation I waved it off thinking it would fade out when my party members see my efforts and commitment to the party.
"Ironically, some elements within and outside our party have seen that as an opportunity to dent my image owing to the fact that I have an unblemished record aside my past relationship with the Senate President and they see me as the only aspirant to beat because of my bravery and capacity," he said.
He urged APC the leadership to conduct credible, free and fair primary election, noting that he was an advocate of internal democracy.
The Director-General, Mashood Mustapha Campaign Organisation, Chief Raheem Adedoyin, maintained that Mustapha was the right man to face whoever PDP was presenting as candidate to lead Kwara "in this critical moment".
Adedoyin, a former commissioner of Information in the state, noted that the aspirant had the master plan for the development of the state.