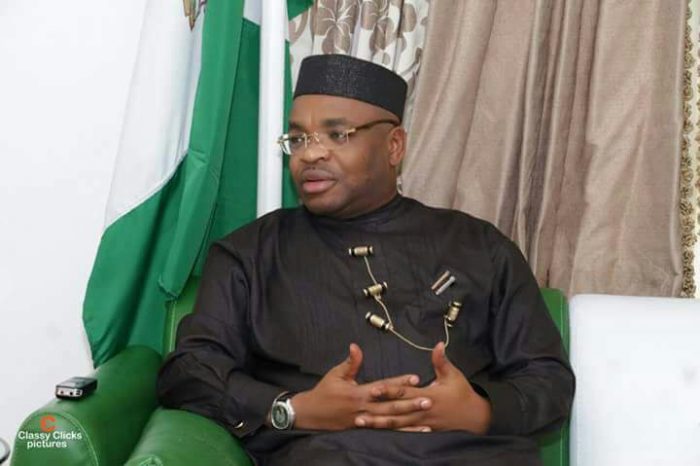 Former militants, cultists and kidnappers, numbering about 420, from Etim Ekpo and Ukanafun Local Government Areas of Akwa Ibom on Tuesday, embraced the amnesty programme offered by the state government.
The amnesty programme is the latest strategy initiated by the state government to end killings and destruction of property in the areas.
Addressing the repented militants on Tuesday in Uyo, the state Deputy Gov. Mr Moses Ekpo, commended them for renouncing their actions after they surrendered their weapons to the amnesty committee.
The committee is made up of heads of security agencies in the state.
Ekpo said the state government had signed an undertaking on their behalf, to protect them from harassment by security agencies and drawn up a rehabilitation programme that would reform their lives.
He said that with their action, the crisis-ridden and deserted communities would begin to experience a new lease of life.
The deputy governor promised that work would soon begin on projects abandoned by contractors due to insecurity.
"Government is proud that most of you have said you want to live a meaningful life.
"I am glad that some of you say you want to work in the security agencies and want to rise to the level of even a police commissioner.
"Government is happy with you and will give all of you start up skills and education to enable you realise your dreams in life," Ekpo said.
In his remarks, the Commissioner of Police in the state, Mr Samuel Ogunjemilusi, commended the former cultists for their commitment to the restoration of peace in their communities.
He urged them to surrender the remaining weapons in their custody so as not to be tempted to use them to commit crime again.
"The security agencies in the state are committed to the success of the amnesty programme and restoration of lasting peace in the area,'' Ogunjemilusi said.
He, however, warned that the amnesty would only cover their past and not those crimes committed after the amnesty programme.
One of the leaders of the repentant cultists, Unyime Ibanga, alias Overcomer, thanked the state government and security agencies for the opportunity given them to live normal lives again.
Ibanga pledged the commitment of his members to the restoration of lasting peace in the state.
He said that unfulfilled promises from the government was a reason for their violent actions and called on the state government to keep to its promise of rehabilitating them.
Ibanga said the rehabilitation became necessary so that he and his colleagues would not be tempted to return to crime.
The rehabilitation process for the 264 men who surrendered from Ukanafun Local Government Area has started.
Those from Etim Ekpo Local Government Area will soon begin as soon as their documentation is completed.