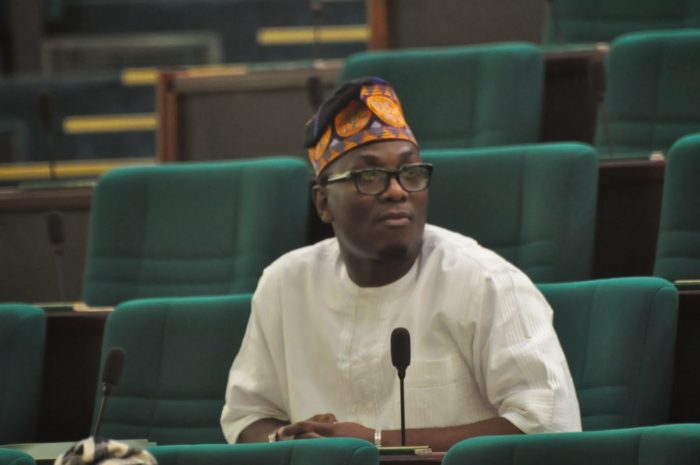 Dayo Bush-Alebiosu, a former lawmaker. who represented Kosofe Federal Constituency at the House of Representatives has urged President Muhammadu Buhari, National Working Committee, NWC and leaders of the All Progressives' Congress, APC, to dissociate themselves from elements trying to destroy the nation's democracy and constitute a government only for themselves and their agents.
He also urged members of the party, particularly people of Kosofe federal constituency to disregard the purported list of successful candidates being circulated online which is also making the rounds in public domain.
The former sub-committee Chairman of the Economic and Financial Crimes Commission (EFCC) at the House of Reps made this known in a press release issued on Thursday in Lagos, where he made it clear that at no point in time did any election take place anywhere across Kosofe federal constituency.
He further stressed that the planned primary elections did not take place on Thursday, 4th October, 2018, for the Kosofe Federal Constituency as alleged by reports from agents of malice and bandied across the media, even as he described the reports as false, misleading and not a true representation of the mandate of the Kosofe people.
"In all purports, it merely seeks however unsuccessfully to steal the votes of the people of Kosofe constituency and to deceive all Nigerians across board," he said.
He further stressed that on the day of the primary elections, all his agents across the 10 wards in Kosofe Constituency reported and confirmed that no elections were held in their wards, saying neither did any electoral committee sent by the NWC of the party appeared to carry out accreditation.
He said, "For instance, as at 3.00pm in Ward B, Araromi Primary School, Gbagada; Ward E, Ketu; Ward G, Ward H, no verification had taken place as there were even no INEC officials on ground to monitor and conduct the process. This was likewise reported across other wards, except at Ekiti Street, where violence broke out when hoodlums loyal to the opposition fired gunshots in the air, attacked our loyalists and pursued everyone away from the ward.
"Most especially, at Anthony Village, where we have documented reports about how Honourable Mustapha was attacked with a machete by hoodlums loyal to the opposition, fortunately, he was immediately rescued and rushed to a hospital where he received treatment from his wounds and had to undergo an immediate brain scan among other things to determine the extent of his injuries. These reports were confirmed by various media agencies on the day of the primary. We also have documented pictorial and video recordings among other forms of documentation on the activities perpetuated on that day.
"Therefore, how did successful candidates emerge from an election that did not and was marred by violence and who were the INEC officials that monitored the said elections. Obviously, this is the handiwork of mischief makers and I urge His Excellency, President Muhammadu Buhari, the leaders and members of our great party, the APC and all well – meaning Nigerians to dis-associate themselves from the unbecoming actions of the few elements trying to destroy our democracy and constitute a government only for themselves and their agents and disregard the list being bandied around."
He therefore urged the people of Kosofe to pursue the path of peace and civic engagement.
Alebiosu also appealed to the people to remain calm and keep away from trouble while keeping hope alive as all available avenues and options were being explored.
"I urge the good people of Kosofe to keep hope alive while continuing to tow the path of peace and tranquility they are known for. As a Nigerian who is passionate about the growth and development of my constituency and our nation and one who always seeks to uphold justice, the rule of law and equity, I will not allow this to stand and neither should anyone of us," he said.