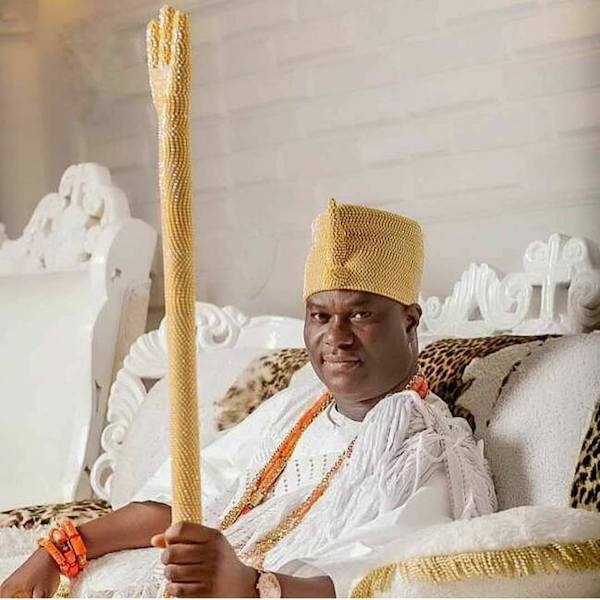 Ooni of Ife, Oba Enitan Ogunwusi, on Thursday in Ikenne-Remo, Ogun, called for unity within the Yoruba nation for other nationalities in Nigeria to emulate.
Ogunwusi made the call at a workshop organised by the Yoruba Unity Forum (YUF) with the theme "State Of The Nation: Yoruba, Where Are We?", held in Ikenne-Remo, Ogun.
The Ile Ife monarch, who is also patron of the group, said that disunity among Yorubas and their leaders often snowballed into crises in the nation's polity.
Ogunwusi said that the role of the Yorubas' in nation building could not be underestimated and called on politicians to rise above self-gratification and ensure equity and fairness in running the nation's affairs.
"I have one belief as Arole Oodua that the moment Yoruba unity is settled, Nigeria will progress. We are the light of the nation.
"We have allowed deception, mistrust to divide us as a nation. We should be examples for other ethnic groups in Nigeria.
"Until Yoruba unity is resolved before the nation can develop. Many leaders have destroyed their children's future.
"The lesson we should teach ourselves is that nothing last forever, except God.
"Let Yoruba respect the human race. The moment our leaders begin to have consideration for the future, this nation will move forward," Ogunwusi said.
Earlier, YUF Chairman, Archbishop Ayo Ladigbolu, gave assurances that the Yoruba nation would continue to sustain the country on the path of unity and stability.
"Today, our country is being ravaged by forces of terrorism, corruption and a defective constitution. We will not shy away at this critical moment of our nation's history.
"We believe that the Yoruba nation could do all within its powers to sustain the unity of Nigeria and put the nation back on a stable course," Ladigbolu said.
The YUF chairman further called on Yorubas to support and vote for capable individuals who would be truthful about restructuring the country in the next political era.
According to him, the prosperity, growth and sustainable development of Nigeria can only thrive on the tripod of restructuring.
Discussions at the workshop centred on security, impediments to free and fair elections, restructuring and Yoruba unity ahead of 2019 elections.
Among Yoruba leaders present were the Alaafin of Oyo, Oba Lamidi Adeyemi, represented by Bashorun of Oyo, Chief Yusuf Olayinka, the Olubadan of Ibadan, Oba Saliu Adetunji and Aare Ona-Kakanfo of Yoruba Land, Chief Gani Adams.
Others were Sen. Femi Okunrounmu, Prof. Banji Akintoye, Chief Gboyega Adejumo, Mr Yinka Odumakin and Dr Tokunbo Dosunmu-Awolowo, the Vice-Chairman of the group.