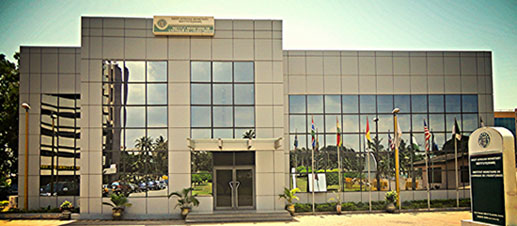 To make trading between African countries easier, West African countries have joined forces to interlink their payment system.
The Director-General, West African Monetary Institute (WAMI), Mrs Ngozi Egbuna made this known on Sunday in an interview with the News Agency of Nigeria (NAN) on the sideline of the IMF/WB Annual Meetings in Bali.
She revealed that with funding from the African Export-Import Bank, the Institute was currently working to link the payment system of Gambia, Guinea, Ghana, Liberia and Nigeria.
She said that once the linkage was done, West African States would be closer to achieving their dream of migrating to a single currency, known as the ECO.
Egbuna said that the linkage was the second phase of the Institute's payment systems infrastructure project in the region.
She recalled that between 2012 and 2016, the African Development Bank funded the creation of payment systems in Sierra Leone, Guinea, Liberia and Gambia, who at the time, did not have.
"The West Africa Monitoring Zone which is made out of six countries; The Gambia, Guinea, Ghana, Liberia, Nigeria and Sierra Leone will be used to pilot the Payment Systems Infrastructure.
"Interlinking our payment systems will make it possible for us to quote and trade in our local currencies.
"So if you have Naira and you want to buy in Guinea or any of these countries you can buy and settle in Naira.
"We are working in conjunction with the Central Banks as co-settlement and payment institutions, not that Central Banks will bring their money, but they will only oversee the trading platforms," she said.
Egbuna said that the success of the West African linked payment system would also convince countries that were still cautions of the single currency plan, of its importance in boosting intra-trade.
The Director-General gave reasons why for so many years, West Africa was still unable to have a convergence of its Monetary indices, which is a core criteria for the establishment of a single currency in the region.
"Since the convergence criteria was set up, each of our countries sometimes meet or miss some, but we have not been able to meet them consistently on a sustainable basis.
"But before the global financial crisis, we met them and then the crisis came and the second round effect of it which is the fall in commodity prices hit all of us.
"As we were about to get settled, the Ebola hit almost all the countries except for Ghana and for about three years the world was shut out of all our countries.
"Nothing was moving and there was no economic activity. As if that wasn't enough, in August 2017 we had the flooding in Sierra Leone.
"So you see a series of shocks have made it impossible to meet those criteria."
On the fiscal side, she said that the habit of over spending during election was having negative impact on the West African states.
"On the fiscal side, we have not been able to meet it on a sustainable basis.
"This is mainly because most of our countries over-spend when on election.
"We just had an election in Sierra Leone and Liberia and the Nigerian election is on the way."
WAMI is an institution of the West African monetary zone set up to ensure the economic and financial integration of the zone.
West Africa currently have the goal of creating a common currency for the region by year 2020.
For the currency to be implemented, 10 convergence criteria was set out by WAMI must be met.
The four primary criteria to be achieved by each member country include single-digit inflation rate at the end of each year and fiscal deficit of not more than three per cent of the GDP.
Also a central bank deficit-financing of not more than 10 per cent of the previous year's tax revenues and gross external reserves that could cover a country's import bill for a minimum of three months were proposed.
There are also six secondary criteria which had to be achieved by each member country.
They include the prohibition of new domestic default payments and liquidation of existing ones, tax revenue should be equal to or greater than 20 per cent of the GDP.
Also, wage bill to tax revenue should be equal to or less than 35 per cent, public investment to tax revenue equal to or greater than 20 per cent and a stable real exchange rate as well as a positive real interest rate.
Load more