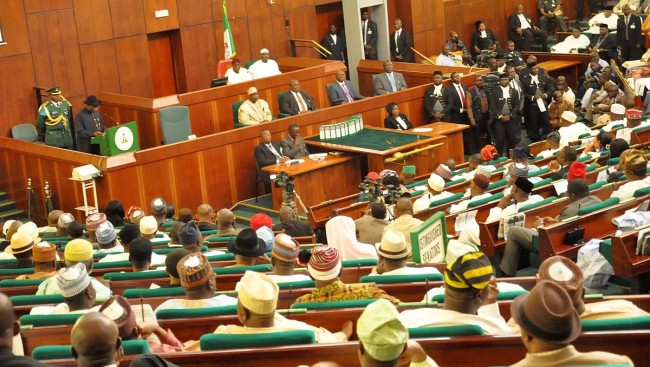 The House of Representatives has called on the executive to as a matter of urgency, commence further negotiation for the safe release of the women who are still being held captive by Boko Haram terrorists.
The lawmakers made the call on Tuesday during plenary, a day after a faction of Boko Haram killed another aid worker, Hauwa Liman.
Hauwa, who worked with the International Committee of the Red Cross (ICRC), was abducted by the insurgents along with some of her colleagues in March this year.
Channels Tv reports that concerned by the killing, a lawmaker from Imo State, Mr Chike Okafor, sponsored a motion on the urgent need to take steps to rescue the remaining captives from the custody of the insurgents.
In his motion address, Okafor told his colleagues that the killing of Hauwa by the terrorists has led to a sad moment for them and the nation.
"It is painful to note that despite efforts by the Federal Government who opened a negotiation channel immediately and put all possible efforts on table to secure an agreeable bargain for the safe release of the abductees, unfortunately, Mr Speaker, the Boko Haram sect took a horrible path of executing these helpless and selfless voluntary health workers who gave their time on earth for the care and wellness of devastated Boko Haram victims," he added.
Some lawmakers who also debated on the motion asked President Muhammadu Buhari to resign if he iwas unable to tackle the security challenges facing the country.
In another resolution, the House urged the Federal Government to intensify efforts in collaborating with other nations to acquire advanced technology to tackle terrorism in the country.
The news of Hauwa's death broke on Monday, a day after the deadline the terrorists gave to the Federal Government to meet their demands expired.
The action of the insurgents has been widely condemned by the Federal Government and humanitarian organisations, including the Red Cross and Amnesty International among others.