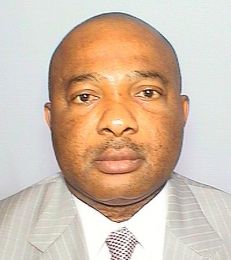 The FCT High Court, Bwari, has adjourned hearing on a suit filed by Sen. Hope Uzodinma of All Progressives Congress (APC), Imo Governorship Candidate, against APC and the Independent National Electoral Commission (INEC), till October 23.
Uzodinma, in a suit No FCT/HC/BW/ CV/306/18, filed by his counsel, sought five reliefs from the court.
The APC candidate is seeking an injunction to restrain APC from conducting fresh primaries in Imo, pending the hearing and determination of a motion on notice.
Justice Othman Musa ordered INEC and the APC to show cause, within 48 hours, why Sen. Hope Uzodinma should not be the governorship candidate of the party in Imo, having won the primary election.
He also ordered the defendants to make appearance in court within five days, ruling that the matter be given accelerated hearing.
The order followed an ex parte motion filed by Uzodinma, who asked the court to restrain the APC and INEC from processing or forwarding any other name as the Imo governorship candidate of the party except that of himself.
The lawmaker, who was declared winner of the APC governorship primary by Alhaji Ahmed Gulak panel, also sought an order in the suit, restraining INEC from monitoring another primary in Imo for the governorship election.
The suit also seeks an order of the court directing APC, the first respondent, to forward his name to INEC, the second respondent, as the duly elected candidate of APC for the governorship election in the state.
It also sought an order, restraining INEC from accepting or processing any other name except that of Uzodima as the APC candidate in the state, pending the hearing and determination of the application.
The lawmaker also declared himself duly elected, until the matter is determined by the court.