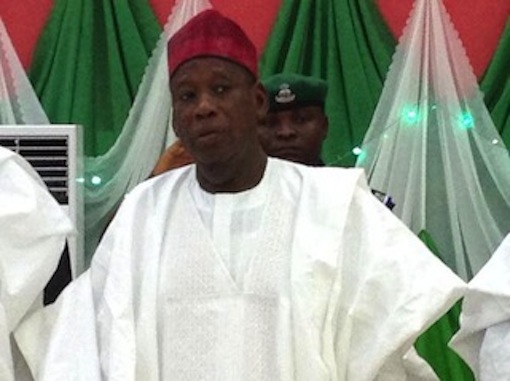 The investigative committee set up by the Kano State House of Assembly to investigate the authenticity of video clip showing Gov. Abdullahi Ganduje allegedly receiving bribe, has summoned Ganduje, to appear before it on Friday.
The Daily Nigerian, an online Newspaper published the controversial video clip.
Mr Mujtafah Adamu , the Secretary of the seven-man ad-hoc Committee, disclosed this in an interview with the News Agency of Nigeria (NAN) on Thursday in Kano.
He said that the committee had invited the governor via a letter of Oct. 31.
"The letter which was signed by the Chairman of the Committee, Alhaji Baffa Danagundi and issued to the governor, is requesting his appearance and to hear the matter from his own perspective.''
A copy of the letter, according to Adamu, is asking the governor for his statement as part of the proceedings on or before the day of the hearing.
The letter reads in part; "You may wish to appear together with your lawyers for the hearing, and enclosed is the copy of the video clips for your perusal".
The publisher of Daily Nigerian, an online Newspaper, Jafar Jafar, who on Oct. 25, appeared before the committee, had insisted that the published video clips were genuine and not a doctored document.
Jafar had during the public hearing admitted his failure to contact the government officials on the genuineness or otherwise of the video clips before releasing it in the media.
The Publisher, however, disclosed that he had received the clips from a top government official,whose identity he refused to disclose.

Load more