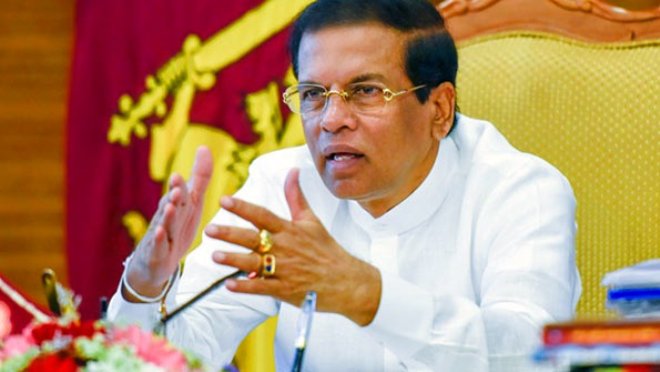 Sri Lanka's President, Maithripala Sirisena, has delayed recalling parliament by two more days, amid growing political uncertainty after the sacking of the country's Prime Minister.
Speaker Karu Jayasuriya said on Friday that Sirisena had personally informed him that parliament will be convened on Nov.7, instead of Monday as earlier announced.
Parliament has been suspended until Nov. 16 with newly appointed Prime Minister Mahinda Rajapaksa on Thursday said it would convene on Monday.
Friday's deferment has raised concern among cabinet ministers, who lost their positions after Ranil Wickremsinghe was sacked as prime minister.
Wickremsinghe insists that he still holds the majority in parliament.
"We urge the speaker to use his powers and summon parliament if the president fails to convene parliament by Nov. 7,'' former cabinet minister, John Amaratunga, told dpa.
The president's sacking of Wickremesinghe and suspension of parliamentary sittings has effectively deprived the former premier of showing his claimed majority.
Wickremesinghe's United National Party (UNP) has held a major protest rally in Colombo, demanding that parliamentary sessions return and briefing the diplomatic community in the capital.
The UN, EU and other foreign countries also have called Sirisena to end the deadlock.

Load more