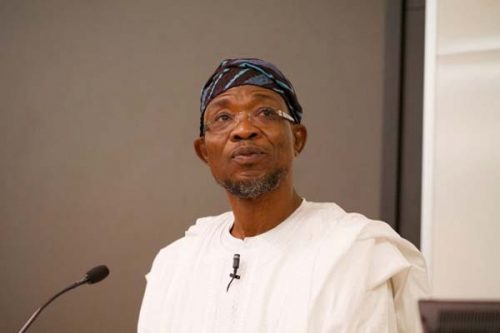 The Osun Government says it has disbursed more than N851 million loan to farmers through its agriculture initiative, Quick Impact Intervention Programme (QIIP) since 2011 till date.
Mr Ismaila Jayeoba-Alagbada, the Commissioner For Commerce, Industries and Co-operatives, disclosed this at a news conference on Monday in Osogbo.
Jayeoba-Alagbada said that 496 farmers' co-operatives groups with 11, 460 members had benefited from the loan.
"The objectives of the programme is to ensure food sufficiency, job creation, poverty alleviation and overall development of the state," the Commissioner said.
Jayeoba-Alagbada added that the State Micro-Credit Agency in collaboration with Central Bank of Nigeria Micro, Small and Medium Enterprises Development Fund (CBN-MSME) had also disbursed more than N4billion to 27,252 MSMEs since 2014 till date.
The Commissioner further explained that the Osun Government and Bank of Industry under MSMEs matching fund had disbursed more than N457million to seven SMEs and 53 co-operative business groups.
"The highlighted efforts of the state government, among others, have started yielding fruitful results.
"The Gross Domestic Product (GDP) of the state had increased from N191.1billion to N398billion over the same period.
"The latest report of the UNDP and National Bureau of Statistics (NBS) classify Osun as the state with the lowest poverty rate in Nigeria.
"There is no doubt that Aregbesola administration had laid a solid foundation and has gone to put firm structure on the foundation to ensure enduring socio-economic development of the state," he said.

Load more