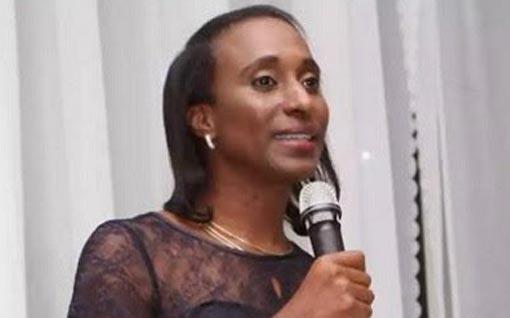 Mrs Dolapo Osinbajo, Wife of the Vice President, has unveiled SGA Africa with a call for more safe lounges to enhance rights and privileges of senior citizens.
The wife of the vice president made the appeal at the SGA Africa maiden edition of Annual African Regional Conference on Ageing on Monday in Abuja.
SGA Africa is an African regional coalition of organisations including civil societies, professional bodies, human rights institutes and older persons themselves engaged in combating ageism and promoting older persons rights.
SGA Africa seeks an Africa for all ages in which older people enjoy their rights and maximally utilise their potentials.
MRS Osinbajo said there was need for an innovative solution to enhance more respect for the older persons in the society.
"I saw on the social media disrespect and abuse to the elderly, rejection and stigmatisation for the elderly.
"I think this conference needs to find the practical and effective solution to ensure the rights and privileges of the elderly was achieved.
"I hope that the conference will connect the experts, stakeholders, policymakers and citizens and enable them to provide safe lounges for the elderly and listen to their concerns.
"If all here do that there will be a great change,'' she said.
Mrs Osinbajo said that she started a group of about 50 older persons, adding that she sometimes help them to watch movies, some play board games, dance, share experiences and sometimes go for excursions.
She noted that sometimes what the older persons need was a company; someone to listen to them on their victories or failures or sometimes someone so compassionate to them.
The wife of the Vice President said she loves the way when an older person comes people make way for them, adding it is a norm in Africa to respect an older person.
"It makes being older look good," she said.
She, therefore, appealed to the participants and other key stakeholders on the need to re-orient youths and younger generations on the basic rights and privileges of the older people.
Earlier, Mrs Emem Omokaro, Convener and Chair, SGA Africa conference planning committee, said SGA Africa conference programme was the outcome of five months (June-October 2018) of sensitisation across Africa.
She added that the maiden regional conference was to share national and sub-regional experiences and lessons on the various ways, government and stakeholders in Africa are engaging to achieve the implementation of SDG and AU agenda 2063.
Omokaro said the conference aimed to devise key message to change the perception and negative narrative about ageing and older person as frail, burdensome and mere consumers to healthy ageing.
She added that the conference also aimed at providing an innovative social enterprise construct, for dignified socio-economic engagement of older persons.
According to her, the conference is expected to ensure that the need of the older persons we reflected through coordinated national and regional frameworks in all strategic reviews and development proposals.

Load more