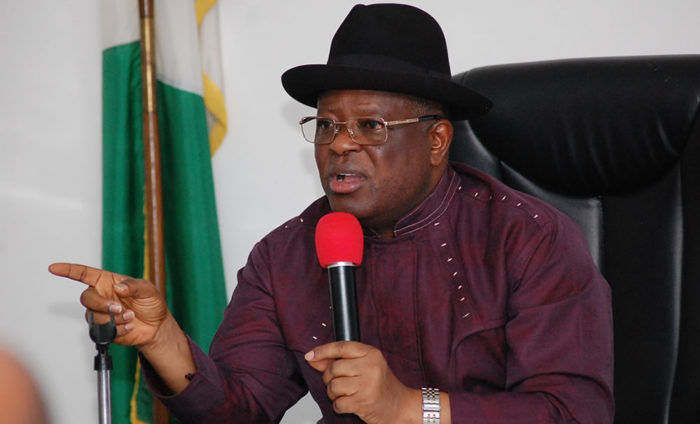 Gov. David Umahi of Ebonyi on Tuesday inaugurated his re-election campaign organisation, just as he challenged the opposition in the state to a public debate.
The governor, who said that the campaign organisation, which would retain its motto for the 2015 general elections, "Divine Mandate'', would be chaired by a former Minister of State for Health, Chief Fidelis Nwankwo.
"I have absolute confidence in the campaign organisation because it is still in the hands of the same God who did it for us in 2015, and He will do it for us again in 2019.
"I will, however, leave nothing to chance but I will work harder for the campaign and the election, even though I am contesting with nobody," he said.
Umahi said that his achievements in the last three years were extraordinary, adding that God had anointed him to occupy the state's governorship position.
"The opposition should be afraid of contesting the election against us because what we have achieved, no ordinary man can achieve it.
"I challenge the opposition in its entirety to a debate before the media so as to enable our people to know the Lilliputs," he said.
He, however, urged the campaign organisation to expand its membership to accommodate persons from different wards and local government areas, while identifying his true supporters.
"We would still organise series of prayer sessions, in conjunction with the Christian Association of Nigeria (CAN) and divine mandate pastors, for peaceful elections in the state and country," he said.
Responding, Nwankwo thanked the governor for re-appointing him to head the campaign organisation and pledged to redouble his efforts to ensure Umahi's success in the coming election.

Load more