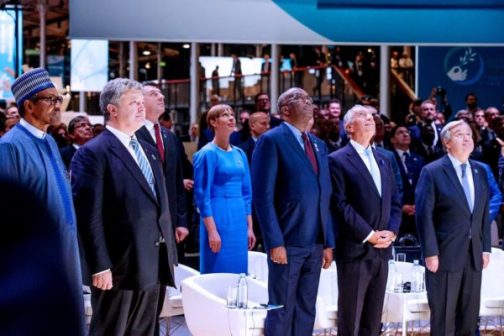 President Muhammadu Buhari seized the occasion of the Paris Peace Forum at Grande Halle de la Villette to remind his audience about the contributions of Nigerians, then under British control in ending the World War 1.
At least 70 World leaders marked the centenary of the end of the war in Paris today.
Buhari said: "It is important to recall that although Nigeria was not independent at the time, the fact remains that it participated in the war efforts.
"Nigeria contributed a company of riflemen and support services to the war under the Royal West African Frontier Forces.
"I should like on this Remembrance Day, to pay tribute to the sacrifice and bravery of all those who had fallen in battle and the pain and suffering of those they left behind.
"More than half a million Africans fought in the trenches of the First World War for France alone. There was bitter fighting also in east and southern Africa and around Cameroon and Nigeria. We shall not forget", Buhari said.

Load more