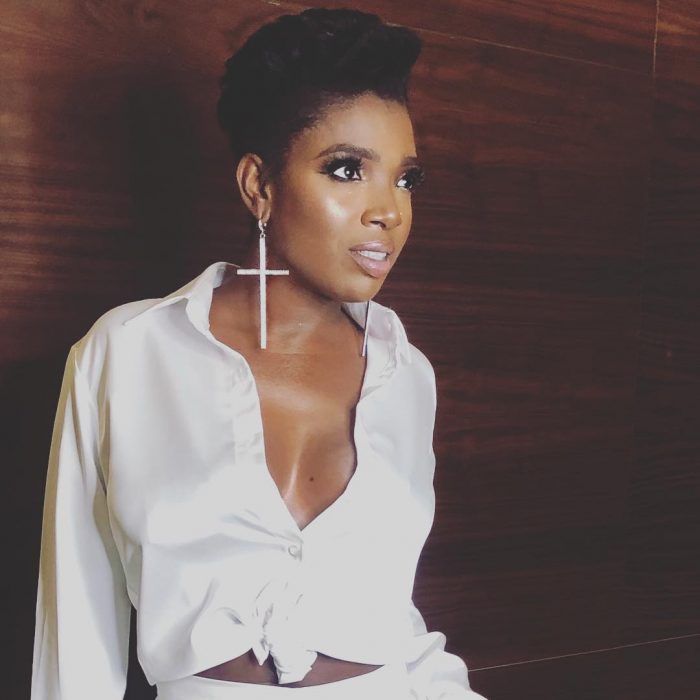 Annie Idibia is set to make the lives of more women better through her Aicare Foundation which began operations 3 years ago.
Annie shared her testimony on how grateful she is for all her team and herself have accomplished. The mother of 2 is set to do more on November 29th 2018.
Read her post…
It's been a solid consistent 3 years for @aicarefoundation and I can't thank God enough!
When we started the AiCare (Annie Idibia Care)Foundation I knew This is something i really wanted to do with the whole of my heart! Honestly Every Year Had It's Own Trials and Challenges but each time I look back at these wonderful memories, I affirmatively say to myself "Annie, It Was All worth it!" I really don't know if we can stop. Lagos 1000… Akwa-Ibom 1000… Abuja 1000….. 3000 Youths and Women in 3 small years(FREE TRAINING)!! Gosh!!! We must be doing something right! I Am Happy !
While you wait for the next thing coming from @aicarefoundation Please take a moment and share in this joy in slides.♥️♥️♥️♥️ AiCare is here to stay!!! And we will continue to reach the unreached!
WE HAVE SOMETHING COMING THIS MONTH!!! It Still My Bday Month 💃🏾💃🏾
#annieidibiacarefoundation #aicarefoudation #annieidibiacares #mamaDimamaCares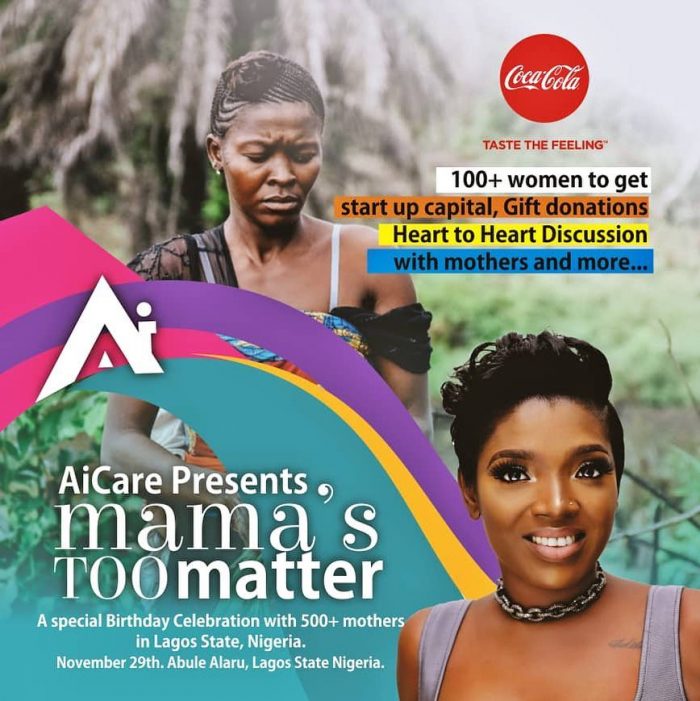 I Know Most Of You Have Wondered In Silence! Why Haven't We Seen AiCare @aicarefoundation This Year ….. I Was Taking Time To Deeply Decide What I Was Going To Do This Year!!! We've Been To Akwa-Ibom, Abuja And Lagos, It Was All Lit!!!!! The Joy Of Seeing The Youthful Willing Faces Is Second To None Every Year When We Host The One Week FREE Intensive Training .
This Year My Team And I Felt We Should Dive Into A Deeper Dimension Of What AiCare Stands For "REACHING THE UNREACHED" And To This Reason Is Why I Decided, I Want To Do This For 100 Amazing "Mama's That Matter".. Mothers Who Bow To struggles, Go Through Pressure,Keeps The Family Together And Endure Pains To Raise Children Whose Future I Believe Can Shape This Nation!
I'm A Mom And I Know, I Understand When I Cant But I Have To… I Know When I Don't Have The Capacity But Must!!! I Know How I Worry To See My Children Become The Best But Fear If The Future Is Certain… All Of Their Heart desires And Everyday Hustle .. Just So Their Children Can Also Stand Out Is The Inspiration Behind This Year Outreach!
100 Women Will Get All The Love This November Here In Lagos State.. We Will Raise Startup Up Capital For Them,To Start Small Businesses …They will talk, I'll listen, We Will Rub Minds..Donations And The Many Other Benefits That Comes With It! 💃🏾💃🏾💃🏾 29th November!We Are Again Going To Do This!!! "MAMA 2 MATTERS" #MamaDonLand #MamaDiMama #MamaDiMamaCares #aicarefoudation #AnnieIdibiaCares

Load more