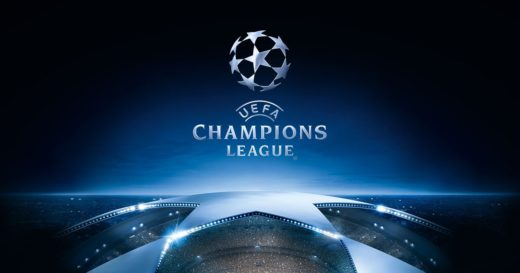 The race is on to secure places in the second round of the UEFA Champions League and as match day five approaches, that will take up the most attention, with only three teams having secured their places in the competition's knockout stage – Bayern Munich, Barcelona and FC Porto. The two former champions will only be gunning for top place finishes in their respective groups for the remaining two match days. But there will also be another battle front apart from seeking qualification to the knockouts. A number of teams are eying places at the Europa League after faulty starts and while their Champions League dreams are over, they will still push themselves to the limit on match day five.
So far, only AEK Athens and Locomotiv Moscow have not picked a point from the opening four matches; the two however, still have a chance at qualifying for the Europa League but that will mean they win both their remaining matches. Whichever the ambitions, match day five will serve a good mix of entertainment.
Most of the attention in the coming match day will be placed on Group C – the tightest of them all with the top team, Napoli, separated from the bottom side, Red Star Belgrade by just two points. A lot will change in this group when Liverpool heads away to France to take on PSG. The star studded French side has injury concerns with forwards Kylian Mbappe and Neymar doubtful while Liverpool has an almost fully fit team. But can the English side secure three points here to push their qualification agenda.
Winning alone won't guarantee Liverpool qualification, the Reds will keep a keen eye on the other game in the group – Napoli versus Red Star Belgrade. Another match which will generate key interest will have Tottenham Hotspur host Inter Milan on Wednesday; this clash is crucial to both sides; Inter have made a remarkable return to the competition after five years out and are in line for a place in the knockout stage which marks this game as a key battle ground, given Barcelona have already hit 10 points and a second round position is assured.
Another interesting pool of teams is Group F, where each of the four teams stand a chance at qualification with leaders Manchester City on nine points ahead of their game against second placed Lyon, who beat them in the first leg at home. Another interesting team in this group is Hoffenheim, who are in their debut Champions League appearance. The Germans have stood their ground against more experienced teams and lost just one of the four matches. It will be interesting to see how they cope in the fifth game, with a chance at the knockouts up for grabs.
Wins on match day five will not just be spared for the competing teams and players; a number of bonuses also come along with betting on these matches. These are split in a variety of options across most known bookmakers. Read here for more detail.

Load more