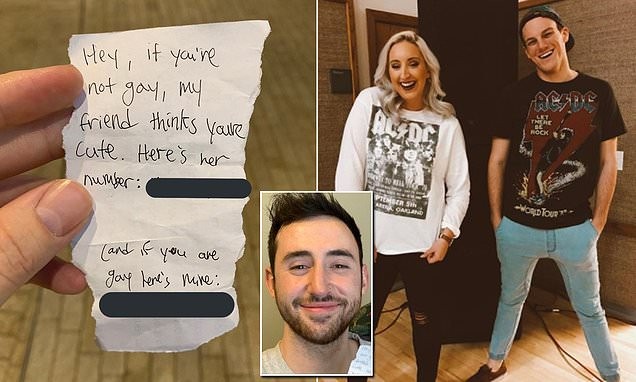 Adekunle Dada
An American man, Cody Craig has revealed how two friends 'male and female' asked to date him but weren't sure of his sexuality.
The 23-years old took to twitter to share how Tanner Forbes, 23, handed him a handwritten note telling him he would be open to date him if he's gay, but if he's not his female friend would gladly like to date him.
Cody finally chose Forbes, who is a guy and has been going out with him to see movies.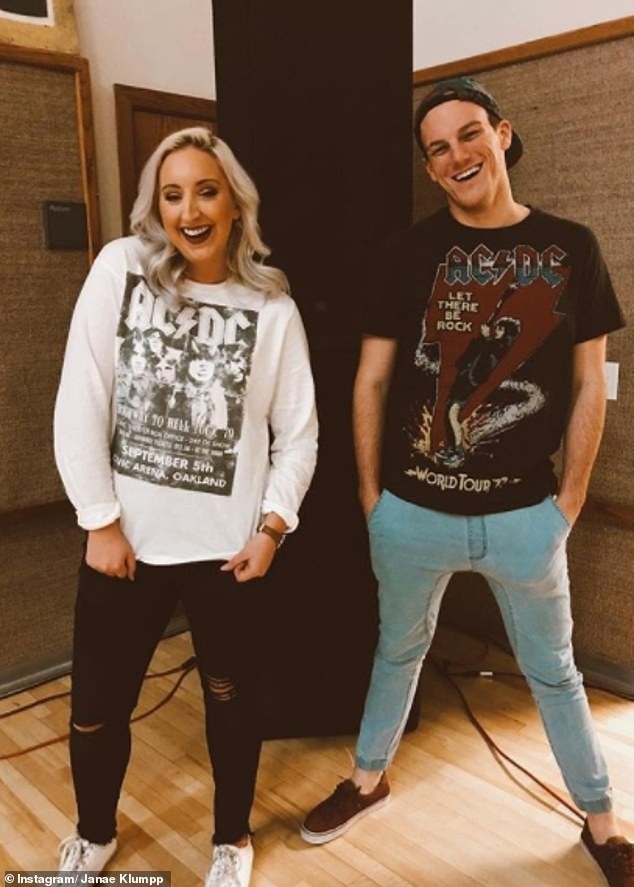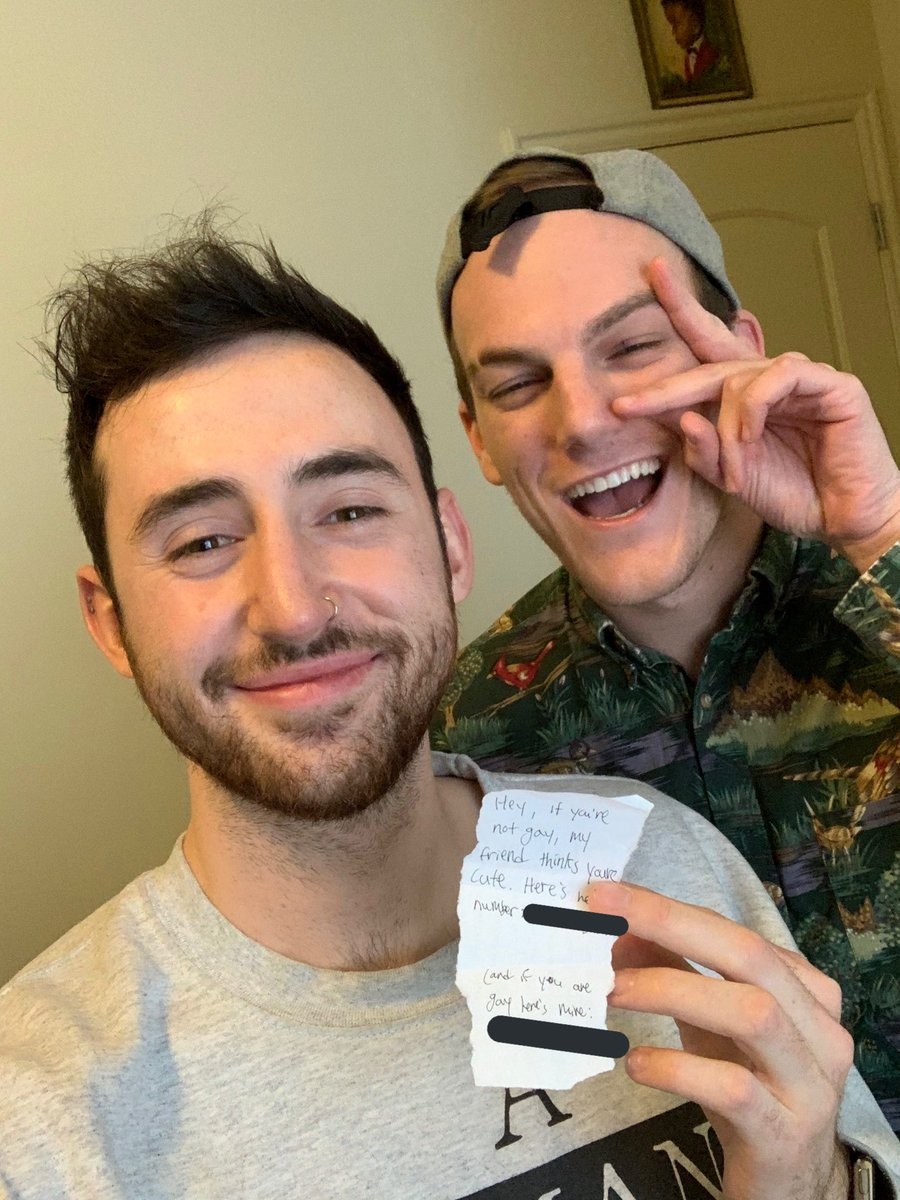 Check out the tweets: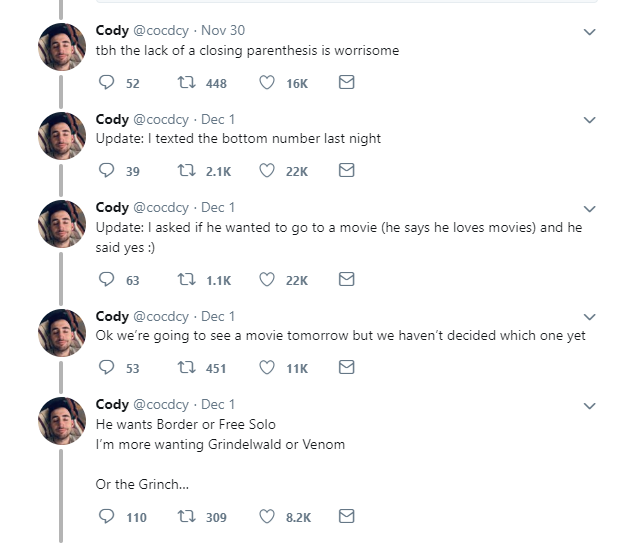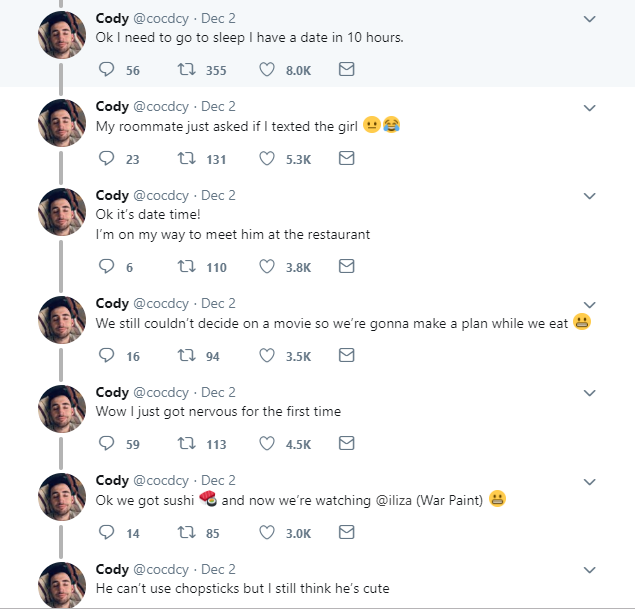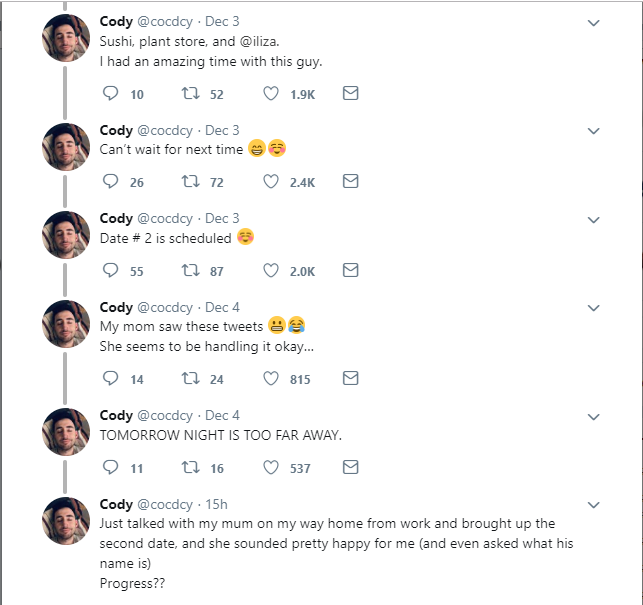 Well this was a highlight of my day pic.twitter.com/jTqkA79MFM

— Cody (@cocdcy) December 1, 2018
He can't use chopsticks but I still think he's cute pic.twitter.com/ykFaZNVnER

— Cody (@cocdcy) December 2, 2018

Load more