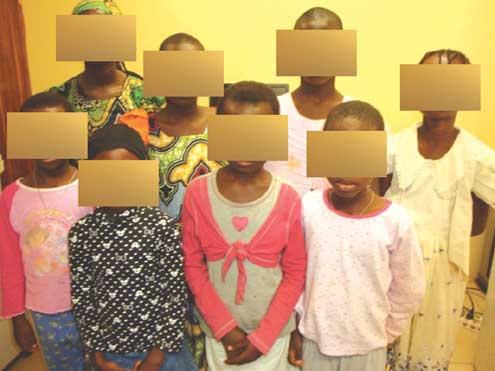 A Non-Governmental Organisation (NGO), Global Girls Network, on Thursday urged the authorities to adopt stiffer punishment for sex offenders.
The organisation also called for better protection of the girl-child, in particular, against sexual abuse.
Miss Ibikunle Itunuoluwa, the group's team leader, speaking during a rally in Osogbo, called on parents and guardians to join hands with government to wage war against all unlawful sexual acts.
Itunuoluwa called on the various tiers of government to put in place severe punishment on any offender to serve as deterrent to others.
"I disagree that rape is caused by what a female wears. We have seen a 44-year-old man raping a 4 year old child.
"Is it because the innocent girl dressed indecently? The answer is no.
"Nobody has the right to take advantage of our body. Our body is our right.
"We call on government and all Nigerians to stand with us and make sure that rapists are severely punished," she said.
She said the organisation was all out to protect the girl-child, empowering her and also catering for her welfare.
Itunoluwa, who noted that the rate of rape cases in the country was alarming, said it was regrettable that many of the victims did not report to the police.
She called on Nigerians to join hands in fighting the ugly incident and protect the girl-child. (NAN)