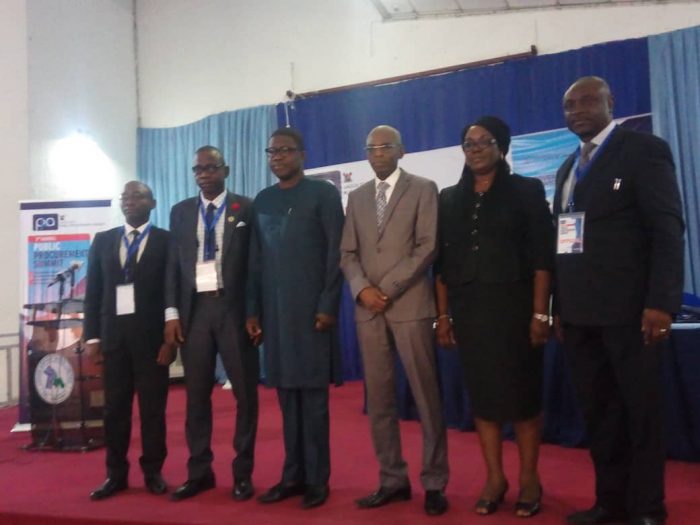 Lagos State Governor, Mr. Akinwunmi Ambode on Thursday revealed that his administration would launch e-procurement platform aimed at eliminating corruption from the system in the next three weeks.
The governor spoke at the second edition of the Lagos State Annual Public Procurement Summit held at the Lagos Airport Hotel, Ikeja, Lagos, Southwest Nigeria.
The theme of the one day summit was: 'Entrenching Transparency and Prudence in the Management of Government's Procurement Process: The Responsibility of Stakeholders'.
According to Ambode, the platform would start with three key ministries- Ministries of Works, Health and Education.
"By the end of 2019, 80 per cent of other Ministries, Departments and Agencies would have been brought on board. It is projected that by the end of year 2020, e-Procurement will be fully implemented at all levels of public governance including local governments," he stated.
The governor, who was represented by the Head of Service, Hakeem Muri-Okunola explained that the theme of the summit was apt and spoke loudly on the need for integrity, "which is the combination of honesty, accountability, transparency, fairness, self-discipline and probity, to take its course on the public procurement process".
The governor said the summit was a platform for all stakeholders in public procurement to deliberate on emerging issues and challenges and come up with new ideas that will align the state public procurement law and implementation process with global best practices.
He said apart from being the process by which the government contracts infrastructure, supplies and professional services, transparency, procurement was central to expenditure management of any government, dding that there was an urgent need to ensure the procurement process was transparent, efficient and effective in order to curb wastage and misappropriation of public funds and resources.
Ambode said before the advent of the public procurement law, corruption thrived in the procurement of goods, works and services.
"However, the public procurement law has entrenched clear and unambiguous governing rules on public procurement. A full and committed implementation of the governing rules on public procurement reduces public procurement malpractices, uncompleted contracts or unexecuted sub-contracts", Ambode said.
He assured that as a government, it was working tirelessly to ensure that the procurement process was transparent and enabled accountability which is part of the reason why the e-Procurement platform was being activated.
He said the responsibility of entrenching transparency and prudence in the public procurement sector did not rest solely on the government.
"It is a collective responsibility and required the joint effort of all stakeholders including contractors/suppliers and non-governmental organisations…we are all to collectively uphold the core values of public procurement; probity, accountability, transparency, value for money and prudency", the governor said.
Speaking, General Manager, Lagos State Public Procurement Agency, LSPPA, Fatai Onofowote said public procurement had come to stay in Lagos State as it had to do with leading practice in the world, opportunity to promote team work as well as opportunity to attract international support and foreign direct investment.
"Public Procurement is about total life cycle of the goods, works and services to be procured using public fund. It is about planning, contract formation, contract management and finally disposal of public asset," he said.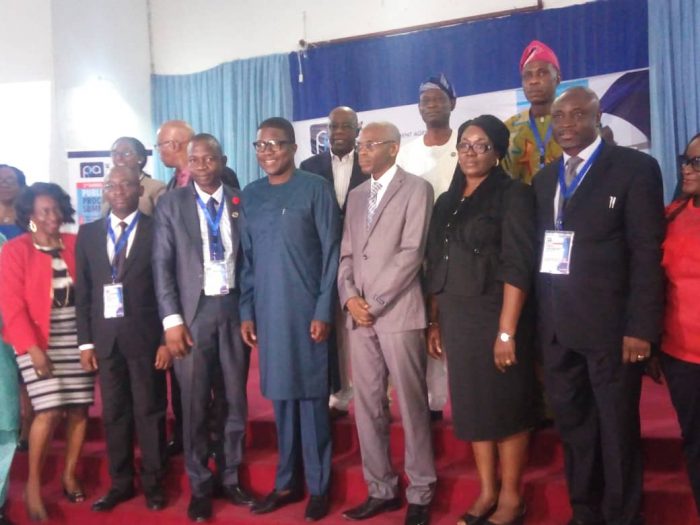 He urged the CSO/NGOs not to relent in their effort at constructive criticisms, including drawing its attention to any perceived deviation from international leading practices.
In a keynote address, Muri-Okunola, who speech was ready by Onofowote, said the beneficiaries of effective procurement process were innumerable: ordinary citizens, local businesses, micro, small and medium enterprises (MSMEs), the manufacturing sector, the organized private sector and the economy at large.
According to him, the benefit of an effective and efficient procurement governance include: strong collaboration among all stakeholders, increase in public trust, low costs/right quotation, cost saving and value for money, accountability, elimination of favouritism, boost in the confidence of SMEs, increased transparency in government, increased opportunities for growth, accountability, among others.

Load more