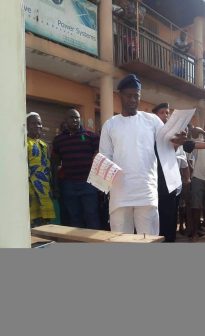 Gbenro Adesina/Ibadan
As early as 8am, accreditation and voting commenced simultaneously across many polling centres in Oyo State for the governorship and House of Assembly elections.
Apparently learning from the last Presidential and National Assembly elections, officials and election materials arrived at most polling stations as early as 7 am.
Voting started by 8am at Ward 8 Unit A and B, Aguo compound Oyo East Local government and at Ward 08, Oyo East L/G Unit 02.
At 8.10am, Senator Monsurat Sumonu, who, it was gathered, came from hospital bed, cast her vote at Ward 2, Unit 1, Ajagba Oyo East.
At Ward 11, Unit 1, Abayomi, Iwo Road, Ibadan North East Local Government, one of the gubernatorial candidates, Engr. Seyi Makinde cast his vote alongside his wife. Adebayo Adelabu.
At Ogbomosho, Iseyin, Igbeti, Afijio, Oyo and most part of Ibadan, voters were seen on queues peacefully and patiently waiting to cast their votes.
In Egbeda, Lagelu, Ona-Ara, Ibadan South East, Ibadan South West Local governments of Ibadan, voters turn out is massive. In most of the polling stations, the card readers are working perfectly, which makes the voting process to be fast to accommodate the large number of eager voters.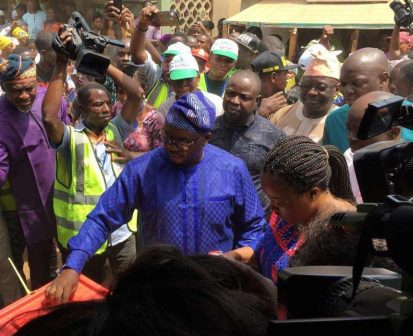 Security officials were also seen at the polling units to ensure the peaceful conduct of the polls.
The candidate of the All Progressives Congress, APC, Adebayo Adelabu and his wife, Mrs Oluseyi Adelabu cast their votes at Unit 10, Ward 9, Adelabu Compound, Oke Oluokun in Ibadan South East Local Government.
The situation at the polling unit was quite rowdy as the politician was mobbed by teeming supporters who wanted to catch a glimpse of him.
Adelabu, who dropped his ballot paper into the box at about 11.47am, expressed confidence in winning the election.
Voting is expected to end by 2pm.

Load more