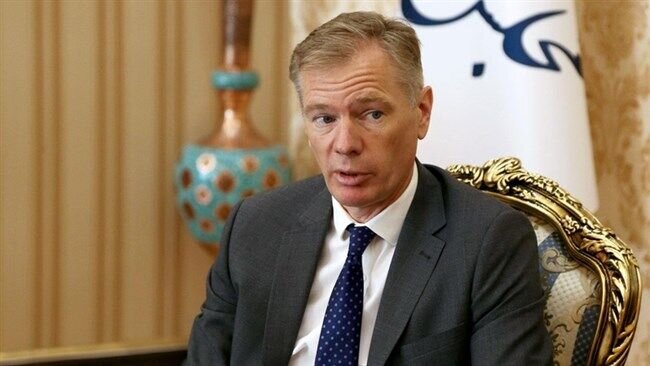 Iran has summoned the ambassador of the United Kingdom to the country, Rob Macaire over anti-government protests in the country.
Macaire on Saturday was briefly detained by the authorities after being found at the University of during a protest that broke out after Iranian admission it mistakenly brought down a Ukrainian plane bound for Kiev.
"Today, Rob Macaire was summoned because of his unconventional behaviour of attending an illegal rally on Saturday", Iran's Foreign Ministry said.
The summons comes after Macaire claimed on his Twitter page that he had not participated in protests in Tehran that ostensibly called for punishing those responsible for the fatal mistake that led to the downing of the Ukrainian Airlines plane in the Iranian capital earlier this week.
Macaire wrote: "Thanks for the many goodwill messages. Can confirm I wasn't taking part in any demonstrations! Went to an event advertised as a vigil for victims of #PS752 tragedy. Normal to want to pay respects- some of victims were British. I left after 5 mins, when some started chanting.
"Detained half an hour after leaving the area. Arresting diplomats is of course illegal, in all countries"