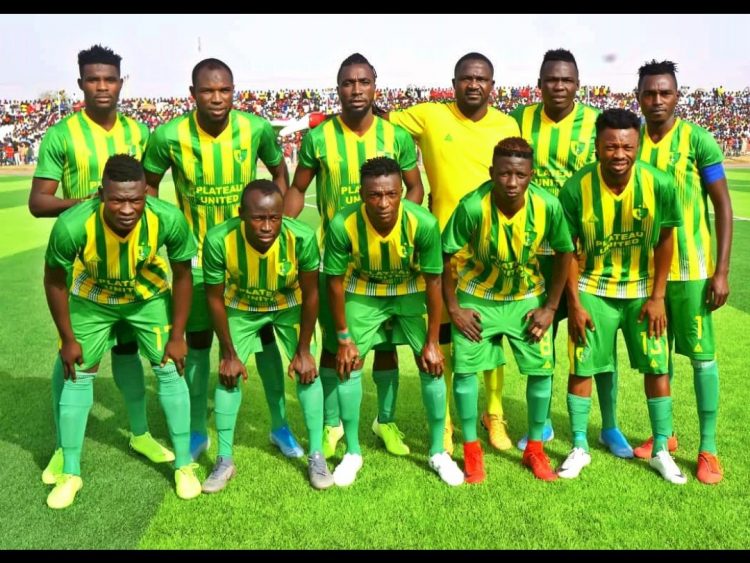 The management of Plateau United Football Club of Jos, the Plateau State Football Association (PFA) leadership and other stakeholders on Friday in Jos held a crucial meeting.
The meeting was held to discuss the directive by both the Nigeria Football Federation (NFF) and the League Management Company (LMC) on medical facilities.
NFF and LMC had directed that henceforth no Nigeria Professional Football League (NPFL) match should be played without the full presence of medical personnel and availability of facilities.
The directive was in the wake of the demise of Chineme Martins, the 23-year-old defender of Nasarawa United FC of Lafia, who slumped and died during their week 23 fixture.
The club's match was played at home at the Lafia Township Stadium on Sunday and against Katsina United, with the hosts winning 3-0.
Speaking at the meeting, which was at the instance of the home FA, PFA chairman, Sunday Longbap, said the meeting was aimed at ensuring compliance with the directive.
He said this was necessary as compliance must be immediate, in view of this Sunday's NPFL encounter between hosts Plateau United FC of Jos and visiting Nasarawa United.
The week 24 match will be played at the New Jos Stadium.
Represented by the association's Secretary, Sunday Adi, Longbap said the meeting was called to enable stakeholders to rub minds.
"It will also help us to fashion out ways to provide the required health facilities before Sunday's match,'' he said.
Speaking at the meeting, the Plateau State Red Cross Branch's Training Officer, Nurudeen Magaji, said they have a vehicle fully-kitted with life-support equipment to take care of any emergency during matches
Magaji explained that, in view of the latest development, the Red Cross in the state would conduct refresher training for the Plateau United FC medical team.
"This is in order to deal with issues that have to do with first aid during matches.''
He assured that his organisation, which has always been at the stadium during Plateau United's home matches, would continue to ensure strict compliance with the directive in order to avoid issues.
On his part, the Secretary of Plateau United FC, Audu Yusuf, assured that every requirement as directed by the NFF and LMC would be made available.
"We must do this, so as to ensure a hitch-free match come Sunday,'' Yusuf, who led a four-man delegation of his club to the meeting, said.