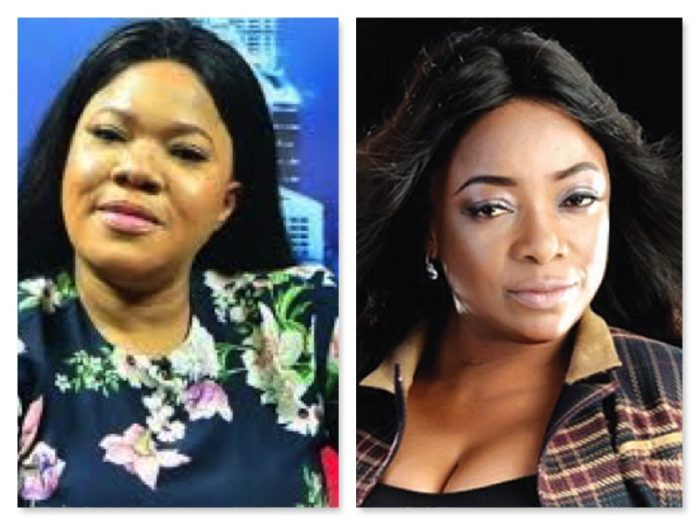 Nollywood is not leaving government to mount alone the public enlightenment about the deadly coronavirus.
Some artistes have volunteered their services. Bimbo Akintola and Toyin Abraham are sharing tips on Twitter on how to avoid the infection.
Toyin speaks in both English and Yoruba, while Akintola speaks in English.
Akintola recorded her safety tips for UNICEF, while Abraham did her own for Nigeria Centre for Disease Control, NCDC.
The two actresses have close to 5m followers on Instagram, with Abraham commanding 4.5m fans
Watch their videos:
[videopress KxG6OUHk]
[videopress IsT2b1LT]
.

Load more