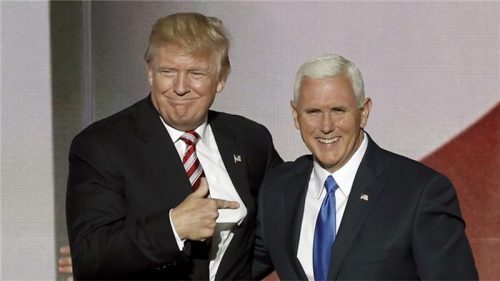 There was palpable concern for the health of U.S. President Donald Trump and Vice-President Mike Pence on Thursday after a White House staff was diagnosed with coronavirus.
The staff is a member of the U.S. military assigned to the White House, according to a statement.
He serves as a valet for Trump.
His diagnosis with the virus made for fresh tests of Trump and Pence.
But the results were negative.
"We were recently notified by the White House Medical Unit that a member of the United States Military, who works on the White House campus, has tested positive for Coronavirus," spokesman Hogan Gidley said.
"The President and the Vice President have since tested negative for the virus and they remain in great health."
CNN broke the news of the official's positive diagnosis, and reported that the official is one of Mr. Trump's personal valets.
CNN said the individual is part of an elite military unit whose members often work closely with Mr. Trump and his family.
While Mr. Trump, Pence and those around them are tested regularly, the two have also disregarded certain Centres for Disease Control and Prevention guidelines for staying safe in public on several occasions.
Mr. Trump did not wear a mask while touring a Honeywell plant in Arizona on Tuesday, saying later that officials at the plant told him it wasn't necessary.
Pence said on Tuesday that he should have worn a mask while visiting the Mayo Clinic last week.
Source: CBS News

Load more