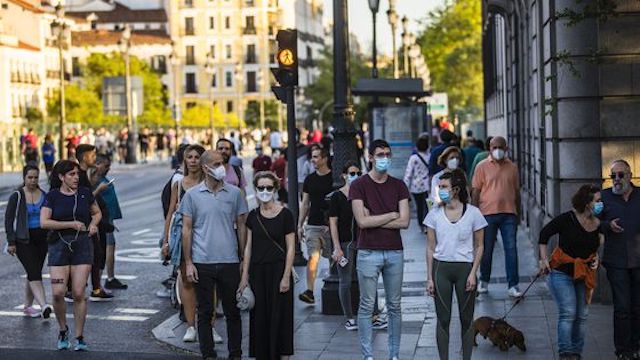 Russia posted another high figure of confirmed coronavirus cases on Saturday, the 7th day in a row.
According to the country's health authorities, a fresh 10,817 cases were registered in the last 24 hours.
This was bigger than the 10,699 posted on Friday.
The new figure took the national total to 198,676, less than 2,000 from hitting the 200,000 mark.
However, Russia announced 104 new deaths.
The fatality toll in Europe's new virus epicentre is now 1,867.
This is far beyond the range reported by other European countries with six-figure infections.
Germany with 170,588 infections has 7510 deaths.
Britain with 211,364 cases has the highest death toll of 31,241.
Spain, the worst-hit virus hit nation in Europe with 262,783 cases has a death figure of 26,478.
This was after reporting fresh deaths totalling 179 and new infections totalling 2,666.
On Friday, Spain posted higher figures of cases and deaths.
According to worldometers.info, there were 3,262 cases filed on Friday. The death toll same day was 229.

Load more