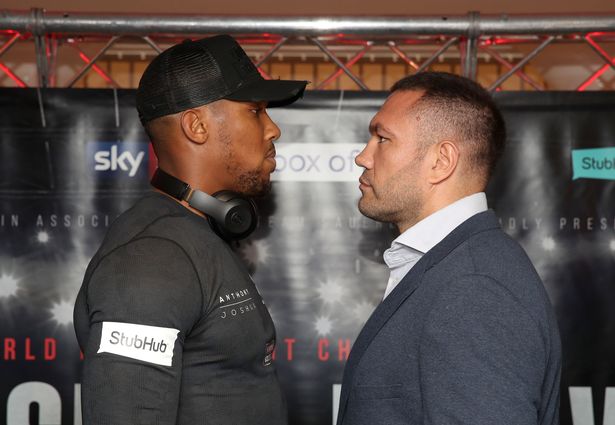 World Heavyweight Champion, Anthony Joshua and Kubrat Pulev have been handed three weeks to choose a location for their long-awaited homecoming to world title fight, with Britain and Croatia on the current shortlist.
The British unified heavyweight champion, Joshua, was supposed to meet Pulev at the Tottenham Hotspur Stadium on June 20, live on Sky Sports Box Office, but the fight has since been postponed due to the coronavirus pandemic and suitable options are being discussed by Eddie Hearn and both fighters.
According to the Bulgarian's manager, Ivaylo Gotsev in a recent conference call with their promotional team, Top Rank, and Matchroom Boxing boss Hearn to discuss possible venues in a range of countries that would be suitable to stage the WBA, IBF and WBO title fight after the pandemic stated that they will meet the deadline.
"We've given ourselves four weeks to explore any and all opportunities that are there for the fight".
"Eddie has spoken to you about the Middle East, which is a great possibility. It makes sense, because those countries were not as hard affected and if you take the right precautions, we could really have a safe environment.
"That's something I want to emphasise, and I can't say it enough times – safety first. We don't want to take a risk against anyone's health, no way no how.
"Whatever makes most sense, wherever we can have the best conditions under the current terms we're living in, that's where we're going to go in. There you have it, we have about three more weeks left on the exploring and then we'll see where the best options lie."
"Eddie is well aware of it – our team is aware of it," Gotsev told Sky Sports.
"We're discussing it as a possibility.
There were reports that initial talks were held by Gotsev about potentially staging the fight at the Pula Arena, a Roman amphitheatre in Croatia that holds around 5,000 people and has hosted music concerts for the likes of Elton John and Foo Fighters.
Meanwhile, boxing boss, Hearn, stated that the most favourable option is to deliver a homecoming fight for Joshua, who has expressed interest to fight in front of the British fans after regaining his titles in a rematch win over Andy Ruiz Jr in Saudi Arabia in December.
"At the moment our preference is to stage the event in the UK, but we will keep our options open in terms of alternative venues if UK is not an option," Hearn told Sky Sports.

Load more