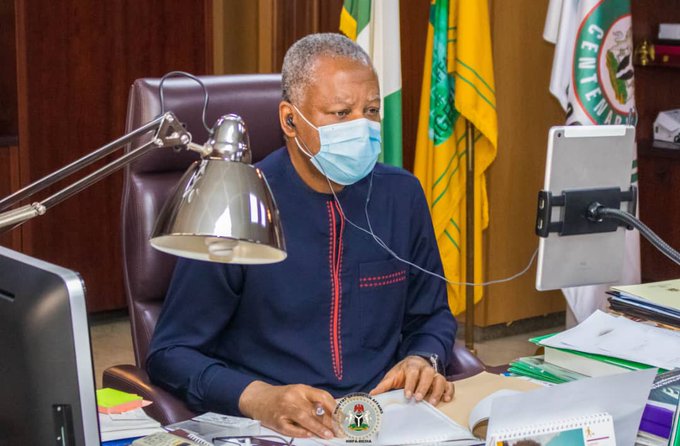 By Abankula
The Nigerian Government has given Twitter a condition for its suspension to be lifted in Nigeria.
The condition is that social media platform must ensure it is used 'responsibly'.
Nigeria's minister of foreign affairs, Geoffrey Onyeama stated this at a meeting with envoys from UK, US and other countries on Monday.
He didn't commit to any definite timeline when the ban will be reversed.
"The condition would be responsible use of the social media and that really has to be it."
"We are not saying that Twitter is threatening the country or any such thing.
"Why we have taken this measure is to stop them to be used as platforms for destabilisation and facilitation of criminality or encouragement of criminalities".
Later, the minister complained being misquoted and denied giving a condition to Twitter before lifting the suspension.
In a statement, by Ferdinand Nwoye, spokesperson of the ministry, Onyeama said he was quoted out of context that Twitter operations will be restored, only if the platform can be used responsibly.
"Contrary to the publications, the Honourable minister was speaking generally about the responsibilities that go with freedom of speech, stating that platforms that have the power to instantly disseminate information among billions of people have the added responsibility to exercise the power responsibly.
"The Ministry wishes to state categorically that the honourable minister did not give conditions regarding lifting the Twitter suspension", Nwoye said.

Load more