One of the beautiful daughters of Nigeria's First Family, Zahra Buhari and her husband Ahmed Indimi on Sunday took to social media to gush over each other as they celebrated their love.
Ahmed Indimi had taken to his Instagram account, to post a quote about a 'successful marriage requiring falling in love many times, always with the same person' and tagged Zahra.
In response to her husband's post, the mother of two wrote: "You've left me speechless 🥰
Definitely this is something that is part of our practice! I couldn't have had a better partner. You've been a worthy partner through the past 5 yrs ❤️."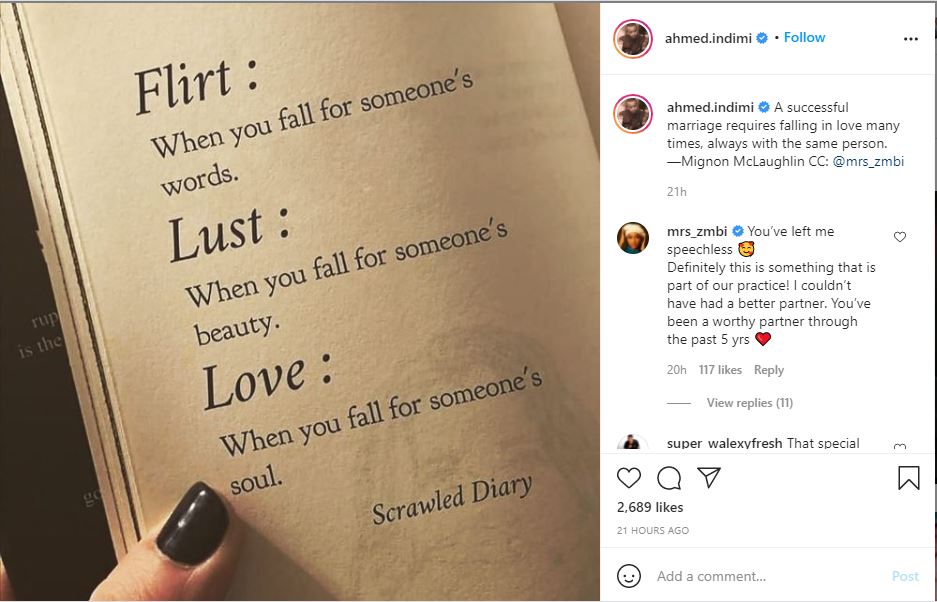 Ahmed Indimi and Zahra married on 17 December 2016.
He is the son of Mohammed Indimi, the billionaire oil tycoon from Borno state.
The marriage was blessed with a baby boy in July 2019 and a girl in Dec 2020.

Load more