Nigerian singer Divine Ikubor, popularly known as Rema, has gained admission into the University of Lagos (UNILAG) to study Creative Arts.
The Mavin Records-signed artiste announced the news in a series of tweets on Friday.
According to him, he made the decision based on his mother's insistence that he should get a degree from a university.
"What if I told y'all I got an admission into UNILAG? Lol, Mom said I still need to get a degree sigh, oh well see you guys in class!" he tweeted.
Rema further stated that he would be releasing 'Rave & Roses,' his much-awaited debut album, before resuming school.
"I go try drop the album before I enter school, make dem no go beat me for UNILAG, plus I'm in the creative art department," he added.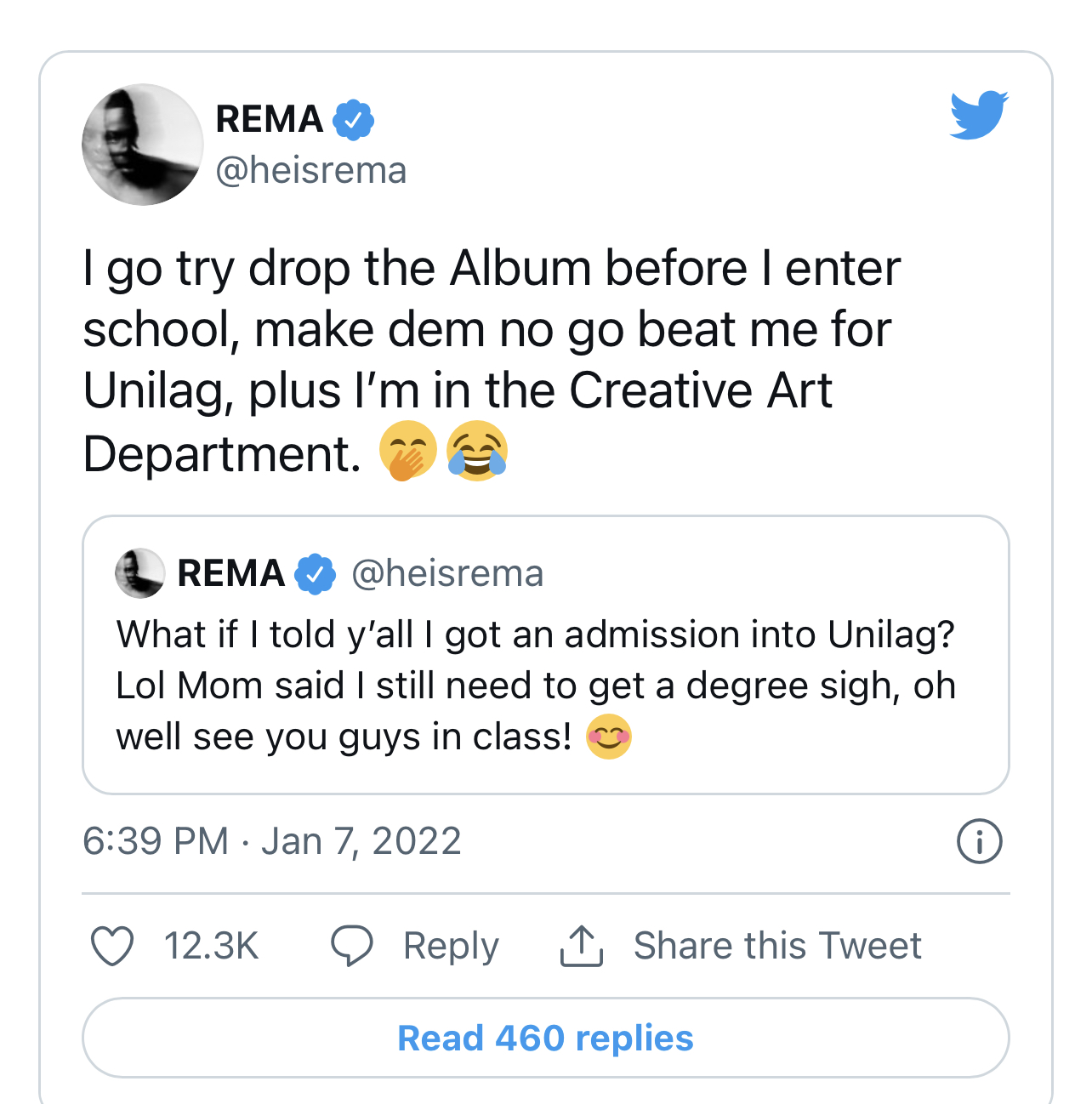 Rema has continued to pull the strings in the country's music landscape with strings of hit projects.
In 2020, the musician had recalled how his mother's support was essential after he lost his father and brother.
"I had to work hard because I lost my father and my brother and things were left only to me. So, I had to put things in place. I did a lots of job like working at a beach in Ghana," he had said.
"Hard work got me my this shape. At first, it was really hard for me, I cried and was really sad. When I got back to Nigeria I had to appreciate my mum for being strong so I had to get her a car.
"I was tired of seeing her trekking everyday. She didn't even have money to use a public transport or motorcycle. Even though I had no car of my own then, I had to buy my mum a car."
Load more