Pastor Timi Adigun of The Ark Church and the coordinator of MINE Teenage Ministry has reacted to allegations leveled against him by Nollywood actress, Olayode Juliana aka Toyo Baby.
The actress had accused the pastor who used to be her spiritual father of allegedly taking control of her social media accounts and locking her out
According to her, Timi Adigun impersonated her on Facebook, uploaded a picture of him and his wife, and at some point unpublished her Facebook page, which affected her Instagram account.
Reacting to this, the pastor said he doesn't have her passwords. According to him, he already handed it all over to her.
The man of God further stressed that the actress disrespected him by coming to his church and calling him by his first name.
In his three-part-video on his Instagram page, he also added that he knew some secrets about the actress but would not want to expose her.
Watch here: Part one, part two and part three.
Olayode, however, rubbished his claims for denying taking over her social media pages.
The actress, in her response, dared him to reveal the secrets about her.
She said, "I am begging you to reveal my secrets. Please tell the world my secrets, I'm begging you."
In her most recent post on her Instagram story, she labelled the pastor as being shameless, stating that he has "no heart".
Olayode wrote, "Timilehin Adigun, just saw another part of the video you posted now. You're very shameless, you have no heart. Are you listening to yourself at all?"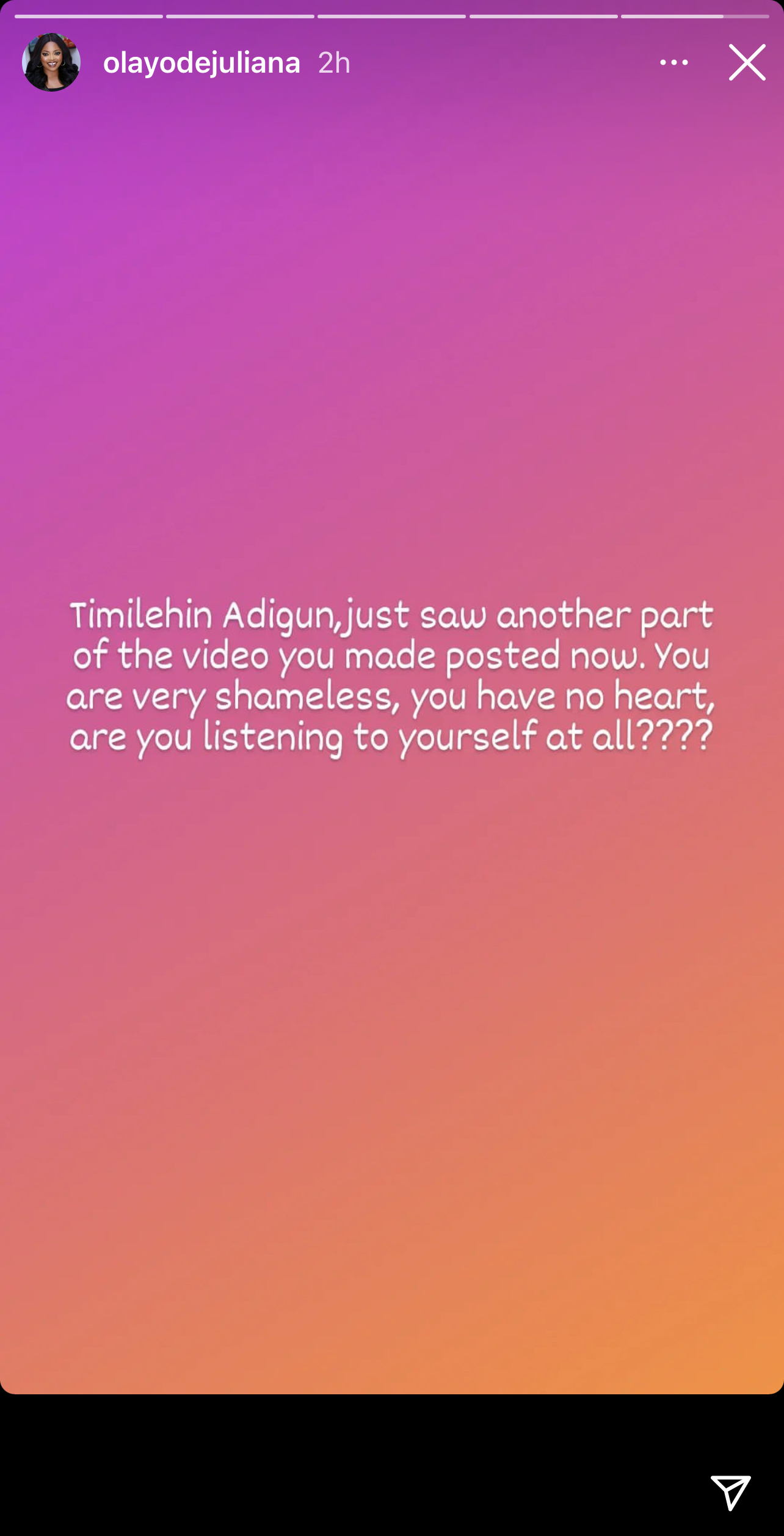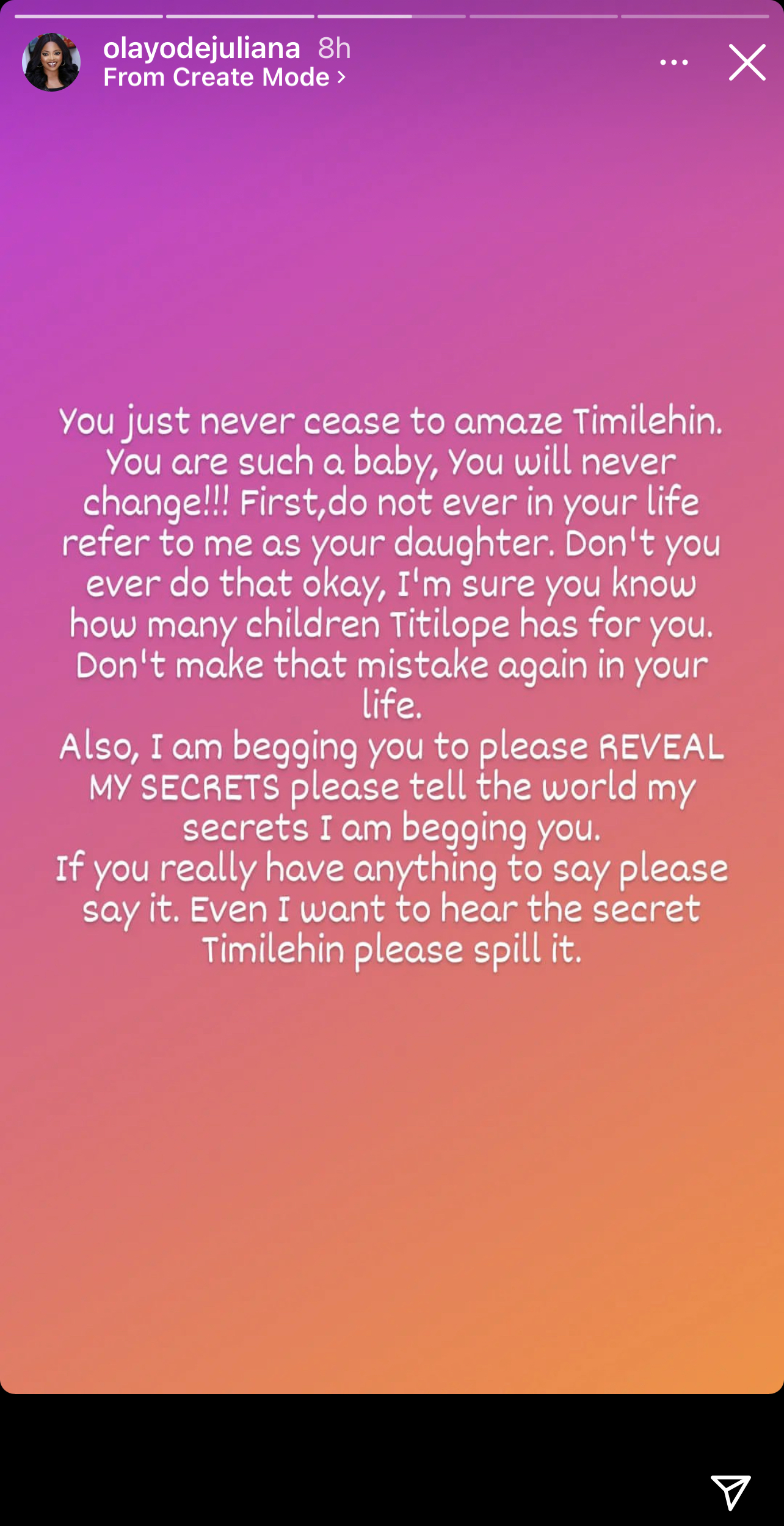 Load more