The die is cast, the Ekiti governorship election holds today, June 18, 2022. The election is special because it is going to be a true test of what 2023 general elections will look like. Ekiti, Southwest Nigeria, created on 1 October, 1996 by the late despotic leader, Gen. Sani Abacha, will be having its seventh governorship election tomorrow.
Ekiti has now become the stronghold of the All Progressives Congress (APC) after Governor Kayode Fayemi retook the state from the Peoples Democratic Party, PDP, in 2019 after the expiration of the tenure of former Governor Ayodele Fayose.
With the APC aspiring to retain power in a tense atmosphere of insecurity and a downturn in the nation's economy, the battle for Ekiti State becomes more intense. With a Southern Presidential candidate, Asiwaju Bola Tinubu, the APC must win Ekiti State today or else it will be a setback in next year's campaign for Tinubu and Southwest.
As a southern candidate, Tinubu is looking to win all Southwest States. With the exception of Oyo State ruled by the PDP, the APC controls five Southwest States. Losing Ekiti State will mean that the PDP has a chance to snatch victory for Atiku Abubakar in the state in February 2023.
With the way 14 APC governors and Tinubu stormed the state last Tuesday for the grand finale rally of the party, nothing is being left to chance in ensuring that the party retain power in Ekiti.
Sixteen political parties are fielding governorship candidates for the poll, but the battle is simply between the APC, PDP and the Social Democratic Party (SDP). The full list of parties and their candidates are: Reuben Famuyibo for Party A, Ajagunigbala Moses (AAC), Oluwole Olumayokun Oluyede (ADC), Elebute-Halle Josephine Kemi (ADP), Abiodun Abayomi (APC), Benjamin Olufemi Obidoyin (APGA), Fagbemi Peter Adegbenro (APM), Christiana Modupe Olatawura (APP),   Daramola Rowland Olugbenga (LP) and Fatomilola Oladosu Abiodun (NNPP).
Others are: Iyaniwura Tope Ifedayo (NRM), Olabisi Kolawole Kolapo (PDP), Agboola Olaniyi Ben (PRP), Olusegun Adebayo Oni (SDP), Adebowale Oluranti Ajayi (YPP) and Adeolu Kolade Akinyemi (ZLP).
The main contenders
The race for the Ekiti governorship is among three candidates. They are Abayomi of APC, Oni of SDP and Kolawole of  PDP.
Abiodun Abayomi Oyebanji (APC):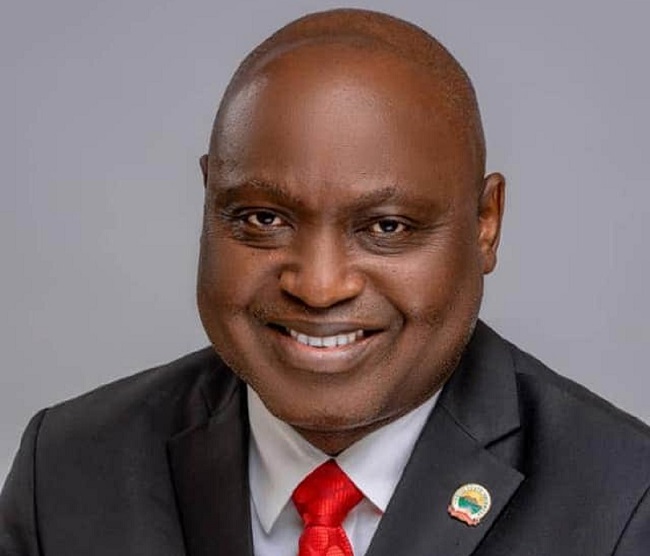 He is certainly the favourite to win the governorship poll in Ekiti today. He  born on December 21, 1967, in Ikogosi-Ekiti, and served as the immediate past Secretary to the Government of Ekiti State under Governor Kayode Fayemi.
Biodun Oyebanji was a student at the Baptist primary school, Ikogosi-Ekiti, after which he proceeded to the Awo Community High school but was later transferred to C.A.C Grammar school, Efon-Alaaye, Ekiti State in 1979.
Oyebanji was also a student of the Federal school of Art and Science, Ondo State, and the District Commercial Secondary School, Aramoko-Ekiti and was there between 1983 and 1985.
Upon the completion of his secondary school education, he proceeded to bag a degree in Political Science from the Ondo State University now Ekiti State University, Ado-Ekiti Eksu in 1989.
Oyebanji also holds a masters' Degree (M.Sc) in Political Science (International Relations & Strategic Studies) from the University of Ibadan.
He will be relying on the incumbency factor to catapult him to power. He is also from the dominant party that has the financial muscles to sway voters to his side. Oyebanji is certainly the candidate to beat and by Sunday, it is expected that INEC will be announcing him the winner of the poll.
Olabisi Kolawole Kolapo (PDP):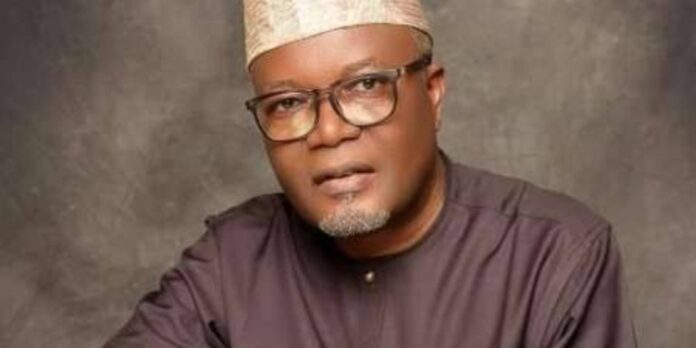 He is expected to pull out lots of fight to win the Ekiti governorship election, as he is backed by former Governor Ayodele Fayose.
Kolawole was born on September 20, 1956, in Ile-Ife by Chief Ezekiel Kolawole and Mrs Alice Mojirola Kolawole. He is from Efon-Alaaye in Ekiti State, Nigeria.
His academic journey started at John's Anglican Primary School, Efon-Alaaye, Ekiti state, Nigeria. He attended Doherty Memorial Grammar School, ljero-Ekiti. His Higher School Certificate was obtained from Ahmadiyya College, Agege, Lagos, Nigeria.
Kolawole furthered his study at Yaba College of Technology, where he got a Higher National Diploma (HND) in Graphics design and also bagged both a Post-graduate diploma and Masters in Public Administration at Ekiti State University (EKSU).
Olabisi started his political journey right from his childhood because in 1950 his father, High Chief Kolawole Ezekiel was a councillor in Efon-Alaaye under the Ekiti West Divisional Council in Awolowo's Action Group and he also lives in the Obaloja Palace in Ekiti State.
Therefore, all these experiences have helped shape his political trait. He was also one of the prominent and courageous members of the Student Union politics at Yaba technology.
He was a former member of the Ekiti State House of Assembly in the year 2007 to 2011.
From 2015 to 2018, he served as the Commissioner for Environment under the tenure of Governor Ayodele Fayose and he was once the Peoples Democratic Party (PDP) president of Ekiti state.
Kolawole will be relying on Fayose's goodwill to see him through a tough election today. He will be contesting against the APC, which are masters of the game. Financially, he is well equipped to sway voters to his side compared to the APC's incumbency power. He is not likely to spring any surprise today as Fayose's influence in Ekiti politics has begun to wane.
Segun Oni (SDP):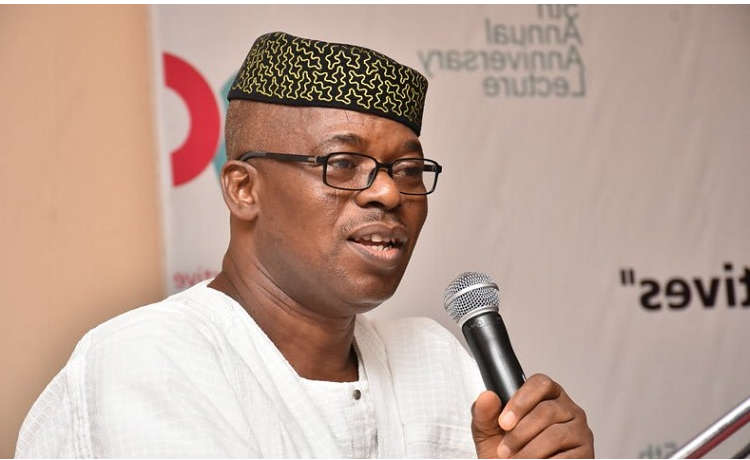 Oni was a former Governor of Ekiti State between May 29, 2007, and October 14, 2010 before he was kicked out of office by the court and the mandate handed over to Fayemi.
This is the last chance for the 67 years old political veteran to capture power. He is so desperate to become governor of Ekiti State again. That was why he defected from the APC to the PDP. He was defeated at the PDP's governorship primary which forced him to quit the party and pitched tent with SDP where he was handed the party's governorship ticket.
He attended the Methodist Secondary Modern School, Ifaki Ekiti (1965–1968) and Wesley College, Ibadan (1969–1971). He took a post at the Community Secondary Modern School, Ido Ekiti, from January 1972 to July 1973, then moved to Ayetoro-Iloro High School, Ayetoro/Iloro Ekiti, moving to the University of Ife in September, 1974.
Oni is a strong candidate to challenge the APC for the governorship seat today. He has lots of supporters and the goodwill from the people, but he does not have the financial capability to match the prowess of the APC. He may likely fight till the end, but it is doubtful if he will win the governorship seat.

Load more