By Nehru Odeh
Don Jazzy's father, Collins Enebeli, has revealed how he knew from the outset that his son would be king of beats.
Enebeli, palpably proud of Don Jazzy's achievements in the music industry, made this disclosure in a post on his Instagram page on Monday while revealing throwback pictures of his son's early career in music.
In that post, which has gone viral, Enebeli recalled how he got hint of Don Jazzy's greatness when he (Don Jazzy then known as Michael) led the opening voices of the children's chorus in "Good Morning this Morning" by Detty Dusty, a track off the album entitled "Prodigal" Son.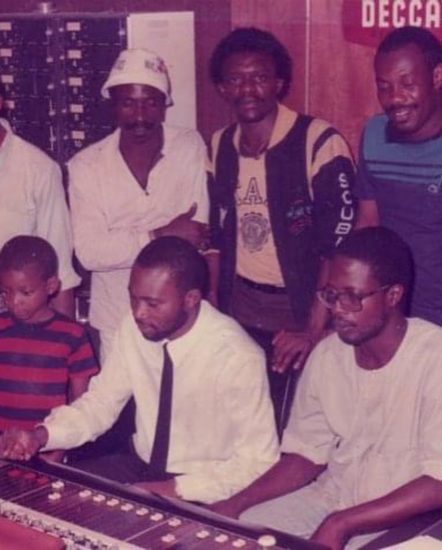 According to Don Jazzy's father who said he had nursed the dream of running a record label named Sagittarius Records, Don Jazzy's greatness was confirmed by Geraldo Pino when he exclaimed "excitedly that this young man in the midst of this great industry-heavy weight back then is certainly destined for great things ahead.
"Today the young man in question is now the undisputed king of beats #donjazzy the Leader of SMD worldwide," Enebeli said.
Don Jazzy's father wrote;
,"Throwback to the days of my dreams of running a record label named Sagittarius Records. My vision was to see Nigeria as a music springboard to the world.
"The archer symbol of the zodiac sign was to bear my face and the arrow was a record disc. The half man half horse was made to be half man and half body of a lion springing out of Nigeria to the world.
"The flagship music of the first artist on the label was titled 'Good morning this morning' by Detty Dusty off the album named 'Prodigal Son'. We arranged the song to start with a chorus rendered using the voices of children to set the mood for a beautiful new dawn for listeners to the music.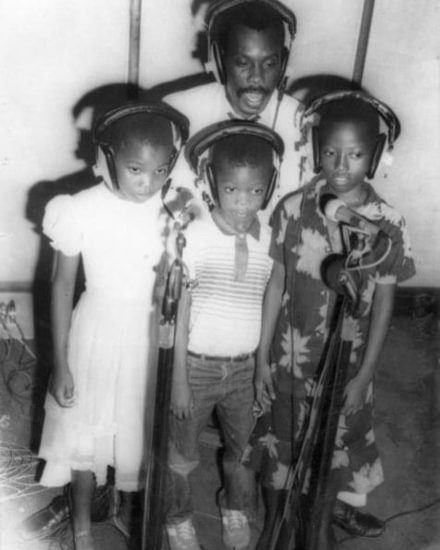 "The young Michael led the opening voices of the children's chorus to the delight of all present. I recall Geraldo Pino exclaiming excitedly that this young man in the midst of this great industry-heavy weight back then is certainly destined for great things ahead. Today the young man in question is now the undisputed king of beats #donjazzy the Leader of SMD worldwide."
"This reminds me of what an old man I went to for sponsorship told me then and I quote him thus: 'If yam does not grow from the head, it will grow from the tail. The important thing is that yam the king of crops will surely grow just as the young shall grow' To God be the glory. ❤️
Load more