By Kazeem Ugbodaga
The Lagos State Government on Wednesday shut the Oke-Odo market, popularly known as Ile-Epo foodstuff market in Agbado Oke-Odo Local Council Development Area (LCDA) of the state over poor sanitation.
Three people were arrested during the closure of the market in the early hours of Wednesday by officials of the Lagos Environmental Sanitation Corps (LAGESC), popularly known as KAI.
The closure of the market was due to identified environmental infractions like street trading, hawking, indiscriminate dumping of refuse and lack of general hygiene.
Corps Marshal of the Agency, CP Gbemisola Akinpelu (retd) said ''we received petitions and complaints from Lagos residents about the deplorable level of filth, and environmental degradation at the Agbado Oke-Odo market area and our intelligence team investigated these claims which turned out to be true, resulting in the closure of the market till further notice and arrests of suspects for obstruction."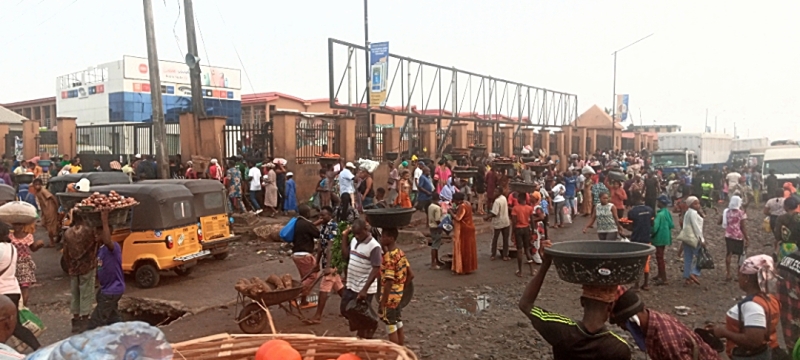 Akinpelu revealed that three suspects namely Taiwo Abeeb, 53; Ismaila Adeniji, 35 and Akeem Kelani, 40, were arrested for obstructing and attacking operatives on lawful duty with dangerous weapons and ammunition which resulted in a deadly stab wound on a KAI operative.
She vowed that the suspects would be charged to court for onward prosecution.
The retired Commissioner of Police emphasised the need for markets to maintain a high level of hygiene through appropriate dumping of refuse via approved PSP operators, adding that the setbacks, and lay-bys of external market premises must not accommodate street traders and hawkers.
The Corps Marshal affirmed that street trading remained banned in the State as there would be no hiding place for street traders and hawkers as part of a renewed drive to enforce environmental laws.
Load more