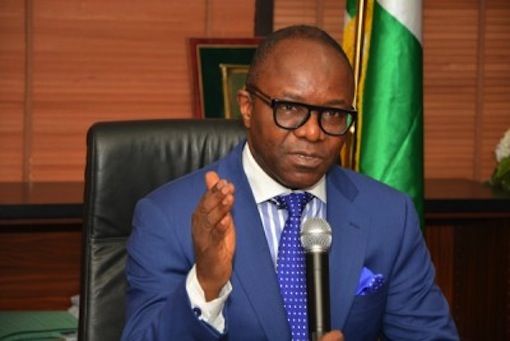 Nigeria's oil production has risen to 2.1 million barrels a day (bpd) the managing director of state oil firm NNPC said on Tuesday, without giving an explanation for the increase.
"We are hoping that by the end of 2017 we should ramp up production to above 2.2 million barrels (per day)," Maikanti Baru told an oil conference in Abuja.
OPEC member Nigeria has given differing figures for its oil output in recent weeks.
Reuters quoted the Finance Minister Kemi Adeosun as saying on Thursday that production was 2.2 million bpd, without giving an explanation. Vice President Yemi Osinbajo had put output at between 1.7 million bpd and 1.8 million bpd last month.
Markets have been surprised by the reported rise because a major export pipeline carrying nearly 250,000 bpd, Forcados in the restive Niger Delta, has only been open for three weeks of the past year due to militant attacks.
There has been no sign of the pipeline resuming operation.
According to a Reuters survey, Nigeria's output was around 1.57 million bpd in January.
There have been no recent militant attacks on pipelines in the Delta since Osinbajo has visited the southern region to calm tensions and broker a peace agreement.
The government has been holding talks with militants to end attacks on crude pipelines, which reduced Nigeria's output by 700,000 barrels a day for several months last year.
President Muhammadu Buhari met Niger Delta leaders and representatives for the militants in November to discuss their demands. They say they want a greater share of Nigeria's oil wealth to go to the impoverished region.
Baru also said Nigeria wanted to boost oil output by 2020 to 3 million bpd and crude reserves to 40 million barrels in the same time frame, up from 37 million barrels.
Load more