Teachers and parents of the junior secondary arm of the Oriwu College, Ikorodu were shell-shocked to learn that students had turned a spot in the school into a centre for illicit sex and fun.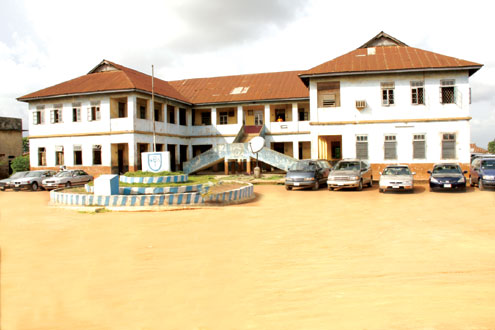 P.M.NEWS learnt that the school authorities recently dicovered the dingy corner where male and female students usually had sex during school hours.
.Some students of the Junior Secondary school arm of the school narrated how some of their colleagues were rounded up about two weeks ago by the school authorities at a dingy corner within the school premises where male and female students of the school normally had illicit sex and fun during school hours.
There were mattresses and toiletries at the joint which has now been dismantled.
It was also discovered that a group of female students in the school had  patronised witch doctors, who are known in local parlance as babalawo.
In the course of their confession during interrogation, the youngsters said that they patronised the witch doctors to curry the favour of fellow students and teachers and to ensure that they went scot-free each time they committed an offence.
The shocked school management invited the parents of the offending students. And most of them expressed surprise at  the action of their children and wards, according to sources close to the meeting.
Two of the parents even burst into tears on learning that their children were involved in such immoral and fetish acts.
The witch doctor who allegedly charged each of the students about 2,000 naira for the potions he made for them, was said to have fled Ikorodu. All efforts to locate him have so far proved abortive.
The authorities of  Oriwu College ,which has produced prominent Nigerians, are said to have forwarded their recommendations on the offending students to the Ministry of Education, in Alausa.
Meanwhile,teachers and workers in Oriwu College were said to have become extra vigilant  to prevent a similar occurrence in the school.
—Eromosele Ebhomele  &  Paul Dada
Load more