Popular Nollywood actor and Governor of the Actors' Guild of Nigeria (AGN), Lagos State chapter, Ernest Obi, has debunked rumours that Nigerian actresses are taking into prostitution due to scarcity of jobs in the industry.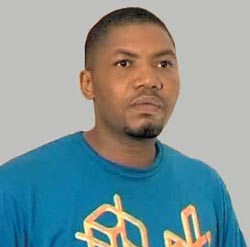 Ernest, who recently formalised his eight-year relationship with his heartthrob, Evi Oki, said no professional Nollywood actress can go into prostitution simply because she has little or no movie jobs to do for now.
"Are you telling me that an actress that has been earning about N500,000 or N800,000 will suddenly decide to go into prostitution simply because there are no more roles? I see all these things as nonsense. Recently, thousands of people were dismissed from the banking sector, but that does not mean that these jobless bankers will go into prostitution. There are female lawyers and doctors that don't have jobs, but they are not into prostitution, so how can actresses be?" he queried, adding, "there is no industry that does not have its ups and downs, but I don't see any truth in this claim. There may not be many jobs in Lagos right now, but people are still working."
Ernest, who has carved a niche for himself as a producer, director and actor, added lack of good distribution framework is one of the major problems of Nollywood.
—Bayo Adetu & Zainab Afege
Load more