Uruguay go into the semi-final on Tuesday facing the daunting task of beating Holland but the prospect does not faze coach Oscar Tabarez. The tactician also steered the sky-blues to the last 16 in 1990 and warns his side have been rejuvenated and cannot be written off.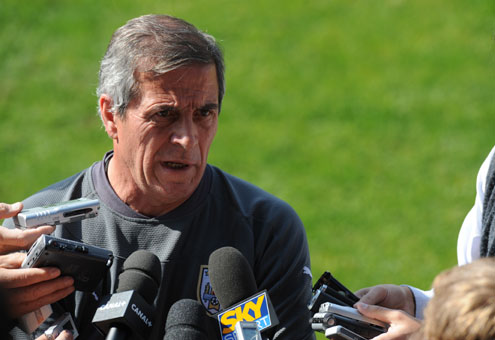 Known as El Maestro in his homeland, Tabarez is reliable, hard working and a man of few words. He, for one, is not ready to throw in the towel.
"We are amongst the four best teams at this World Cup. This is something we would never have imagined before coming to South Africa," he said.
"My players are very united. I don't know how far we can go in the tournament. The Netherlands have some great players, but we cannot betray this group of players,
"If there is a glimmer of hope we must hang on. We will certainly not throw in the towel before playing that match,
"Holland will be very difficult – but not impossible," he asserted.
Courtesy of AFP
Load more