Football team of Adeniran Ogunsanya College of Education, AOCOED, Ijanikin, Lagos, Nigeria, have vowed to defend the football gold they won at the recently concluded 2nd Lagos Inter Tertiary Games Championships, when the third edition takes place in December this year.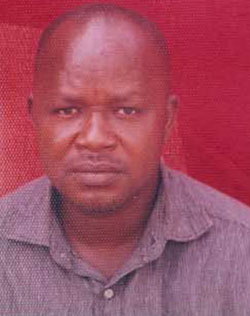 The AOCOED, pulled the string by retaining her fifth position on the medals chart, winning the most money-spinning event , Football, with a staggering prize money of N1,250,000.00 after a goal apiece at regulation time with red-hot-favourites LASU, who eventually slumped 4 – 2 in a penalty shootout.
Chief coach of AOCOED, Ayegbe Idowu, told P.M. Sports that as part of the plans to make sure that ACOED defend the title, preparation for the next edition of the Tertiary Games has begun in earnest.
"We want to make sure that the football gold we won in the 2nd edition of the Games at the Teslim Balogun Stadium, Surulere, Lagos was not a fluke. That is why the authority of the school gave the approval that we should begin preparation now," said Idowu, who played for Highland of Ilorin under the late coach Gafaru Alabi in the 80s.
Recounting his experience in the competition, the former Kwara State Challenge Cup, Emir and Taiwo Cups' winner, said that AOCOED reluctantly entered for the football event of the tournament because their coach just retired.
"It was with faith the Provost Mr. Akeem Ajose Adeogun told us to go for the championship. I hurriedly put the team together We were not given a chance. But with determination we began the quest for the trophy, which I thank God today that we won," the former Femo Scorpions player said.
Idowu thanked the authority of the school that believed in the ability of the team to win the gold medal, adding that the support they received really motivated them from the group stage to the final.
"I want to thank the chairperson of the school's governing council, Mrs. Victoria Adedamola Akran, the Provost, Mr. Ajose Adeogun, chairman of the school's Sports Council, Dr. A.F. Orukotan, the staff and the students. They gave us tremendous support to achieve this feat, the first of its kind in the institution. I want to say that come December, when the 3rd edition of the Games will be held, we'll be around to defend the football gold by the grace of God," said Idowu, who was the first set of player in Kashimawo Laloko's Pepsi Football Academy in 1990.
He also commended the state governor, Babatunde Raji Fashola, for giving approval for the organisation of the tourney.

P.M. Sports gathered that the school management on Tuesday, next week, will hold a reception for the team and other medal winners in the Games at the school's premises in Ijanikin, Lagos.
Load more