A call has gone to Nigerian players wishing to play in the 10th Governor's Cup Lagos Tennis  Championship to prepare very well for the ITF approved tournament, which holds from 15 – 30  October at the Lagos Lawn Tennis Club, Onikan, Lagos State.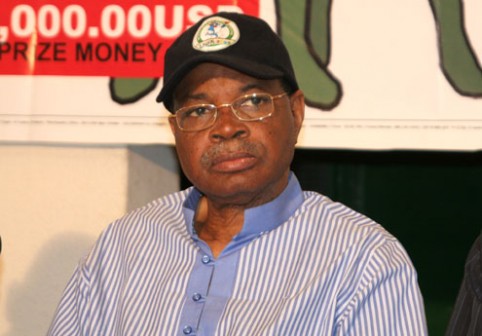 The Tournament Director of the competition, Prince 'Wale Oladunjoye, told Tennis Special  that over the years the performance of the local players was nothing to write home about.  He, therefore, charged them to buckle up to see that they make an outstanding showing in   the only surviving international tennis championship in Nigeria.
"The Governor's Cup is not organised just because they want Nigerian players to win it. How  many times has an American won the US Open? The same thing goes for the Wimbledon Open in  England as well as the French Open," said the Senior Special Assistant to Governor Babatunde  Raji Fashola on Grassroots Sports Development.
"The only advice I can give the local players is that they should prepare very well so that  they will be serious contenders for the prize money at stake in the tourney. I will also  tell parents that they need to look for sponsors for these players so that they too can play  circuits around the world as the foreign players always come to Nigeria for the Governor's  Cup.
"These foreign players come to the Governor's Cup not only to play and garner points but to  improve on their world rankings. They are here to gain experience and exposure. We want our  local players to do the same by going out to mix with their foreign counterparts and learn a  lot about the game. Lara Rafful of Brazil was in Nigeria for the Governor's Cup with her  mom, Marina Pedranzini. Though Lara crashed out early in the tourney, the woman was proud of  her daughter," he added
Continuing, he said: "I could remember that Indian Sania Mirza was here in 2004 for the  Governor's Cup as a player on number 311 in the world, she is now under 30 in the ranking.  She achieved this feat because she did not stay in India but sought experience all over the  world at different tournaments like the Governor's Cup.
"Apart from the aim of developing the game locally, we put the Governor's Cup together to  expose these top players around the world to the tourism potential of  Lagos State, the  Centre of Excellence. That is why we have made great plans for the 10th edition.
"We are planning to take these players to some tourist centres across the state. We also  plan a rousing welcome for the players right from the airport to their hotel. It is going to  be a unique moment in Lagos because we will celebrate the decade edition of the tourney  courtesy of our sponsors, Etisalat, FCMB and other co- partners," he said.
Load more