Nigerians have continued to eulogise former Minister of Education, Prof. Babatunde  Fafunwa who died in Abuja on Monday.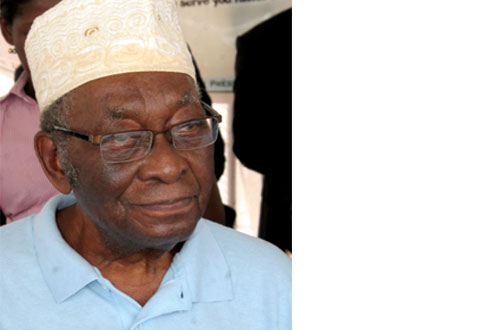 Eminent personalities who paid their last respects during his burial at the Muslim  Cemetery, Ikoyi, Lagos, yesterday, spoke glowingly about him, especially his contribution  to the educational sector and Islamic religion.
According to one of them, Femi Okunnu, "Babs Fafunwa was a great Nigerian, a worthy human  being. He made tremendous contribution to the educational sector of Nigeria and also made  a great impact in the course of Islam.May the almighty Allah grant him al-jannah.
"I hope those who follow his footstep in the educational sector will also imbibe his  great quality.The quality of moulding a young person to be Nigerian,t o learn their  languages,thier mothers tongue and to be good citizens of this country," adding that  Nigerians will miss him.
In his remarks, the Lagos State Commissiner for Home Affairs and Culture, Mr Babtunde  Balogun described the late Fafunwa as one of the greatest and most brilliant Nigerians  that ever lived. He said Fafunwa championed and pioneered a lot of things in his life  time.
"He was a very great man and very brilliant too. Nigerians will miss him a lot. Nigeria  will miss his innovative ideas. He has a sense of innovation. He was great in terms of  his intellect. He mentored a lot of Nigerians to become great and Nigeria will miss him a  lot," Balogun said.
Academic Staff Union of Universities, ASUU,President, Professor Ukachukwu Awuzie said the  academia would miss him sorely.
while describing his death as a great loss to Nigeria.
The Nigeria Union of Teachers, NUT, Lagos chapter, said the former education minister  lived a worthy life.
—Jamiu Yisa
Load more