President Goodluck Ebele Jonathan has said he will  honour the invitation extended to him by the Nigerian Elections Debate Group to participate in the Presidential Debate scheduled for tomorrow, Wednesday, March 30, 2011.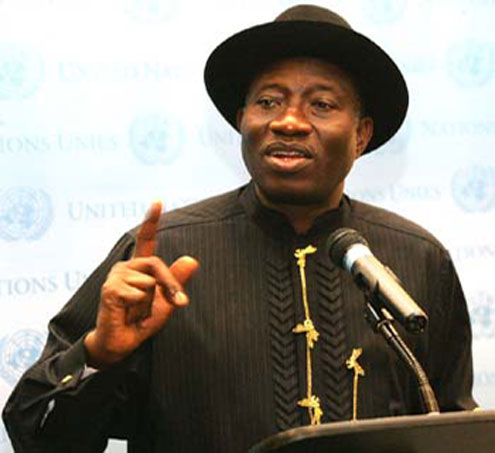 "President Jonathan looks forward to availing himself of the fresh opportunity of the debate to further present his strong case for re-election to the widest possible audience of Nigerians on radio and television.While the President hopes that the other invited presidential candidates will review their announced decision to not participate in the debate and deny millions of Nigerians of a great  opportunity to critically assess  their contending platforms and policy options, his attendance is not contingent on their doing so", his spokesman, Ima Niboro said today.
Niboro added that President Jonathan fully intends to take his place on the debating stage tomorrow totally prepared to convince millions of Nigerians who will tune in on television and radio that giving him a fresh presidential mandate is the best way forward for the country.Nigerians who wish or need to be further enlightened on the President's action plan to positively address all critical challenges before the nation should therefore tune into the debate at 1900 hours tomorrow on the network services of NTA, AIT, Radio Nigeria and other radio and TV stations affiliated to the Broadcasting Organisation of Nigeria.
Three of the presidential aspirants, Nuhu Ribadu of the CAN, Muhammadu Buhari of the CPC and Ibrahim Shekarau of the ANPP,  have vowed they will no longer hold any TV debate with Jonathan  because he declined to attend an earlier one organised by NN24